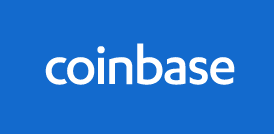 Coinbase has enabled instant Bitcoin purchases with your bank account in the U.S.  This is big news for U.S customers.
I love coinbase – they have an easy to use interface and purchasing has been quick and easy.  But one thing I don't like are the fees.  As an Australian, the only way to buy bitcoin on Coinbase is with a credit card.  And credit card purchases obviously are going to attract some fees.  While they aren't that high, I would still love to be able to use a bank account.
One of the downsides of purchasing bitcoin using a bank account has always been the delay.  In can take days for a purchase to clear.  This isn't really ideal if you're a trader.  The markets can make massive moves in that amount of time.
So this is great news.    You can now buy up to $25,000 worth of Bitcoin, Ethereum or Litecoin using your bank account and the purchase will be processed instantly.  Pretty cool.
But what if you don't live in the U.S?  Well Coinbase has said they want to expand instant bank purchases to other countries.  To be honest, I would love it if they offered anything other than credit card purchases in Australia, even if it's not instant.
Will this make you want to use Coinbase more?  Let me know in the comments.