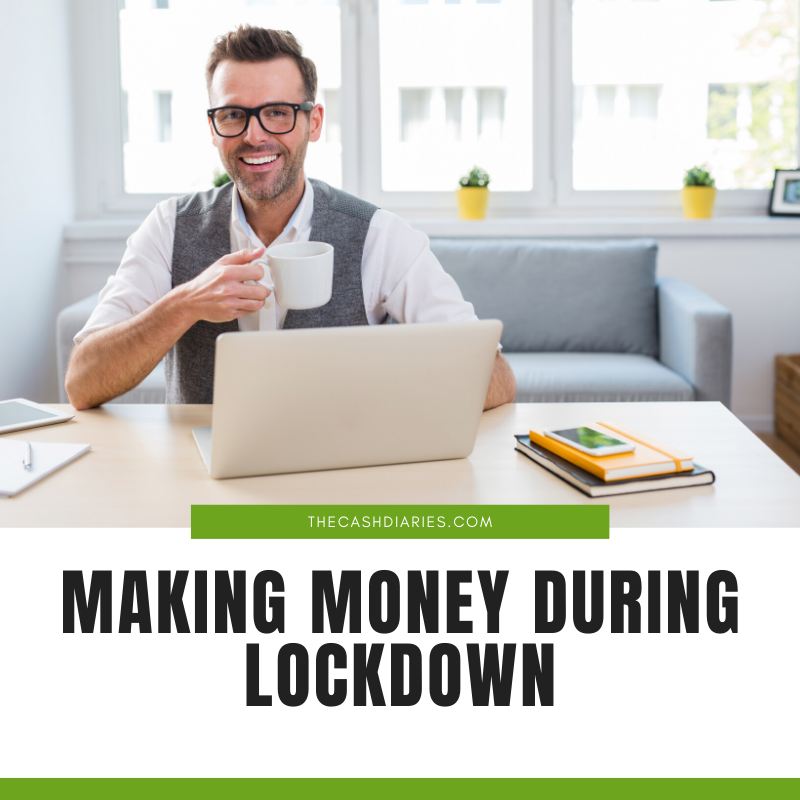 Are you looking to make the most of your time during the Coronavirus Lockdown?  Now is the perfect time to pick up some new skills.  And what better skills to learn then ones that can help you make some more money.  With a potentially long lasting recession (or worse) on the horizon, being able to make extra money is hugely valuable.
So start using all that spare time with these super useful, and potentially profitable skills:
Blogging
Anyone can start a blog.  But setting up a money making blog takes time, perseverance and skill.  Use your lockdown to get a blog setup and start creating content.
Blogging can be very profitable.  I make a full-time income from my blogs.  And it's a source of income that is flexible and doesn't rely on you being employed.  If you're at risk of losing your job in a recession, then a blog is something you can fall back on.
Just a word of warning – making money from a blog doesn't happen overnight.  It took me months to hone my skills and start making money.  The good news is that there are so many great resources out there that will teach you everything you need to know.  If you're after a complete course, Wealthy Affiliate is a good place to start.  Affiliate marketing is what I use to make money from blogging.
To learn how to get started with a blog, check out this guide I put together. Or if you're ready to get started you can setup your own blog on Siteground within minutes.
Trading
Trading is something you can do from pretty much anywhere in the world with just a laptop and an internet connection.  You can even be a trader with just a smart phone.
While anyone can open up a trading account in seconds, it takes time to learn how to make profitable trades.  Use your lockdown time to open up a free practice trading account and learn how to be a successful trader.
There are countless great guides out there on how to trade.  I started with copytrading.  I was able to learn how to trade from more experienced traders.    Trading does up quite a bit of time.  When I was doing more trading, I was spending hours each day going through news reports and planning out my strategy.  So trading could be the perfect way to kill time and make money at the same time.
Writing
Thanks to self-publishing platforms like KDP (kindle direct publishing), anyone can publish their own book.  And publishing can be a great way to earn passive income.  Once you've written a book, it will potentially generate income for years to come.
Obviously writing a book takes a lot of time.  Which means a lockdown is the perfect time to get started.  Why not set yourself a goal of writing x number of pages each day.  And remember you don't need to write the next great American novel.  Some of the most profitable kindle books are short non-fiction guides and even erotica!
There are lots of great blogs online which cover making money from KDP.  Some of these writers make full-time incomes.  Others make a few hundred dollars each month as a good side income.
Language Skills
Recently I've been testing out micro-task platforms like Amazon's MTurk so I can write about them here.  One thing I've noticed is that many tasks require translation skills.  So if you know a second language, you could be using that skill to make money.
Obviously learning a language is pretty tough.  But you can do it all online.  I've used DuoLingo which works quite well.  And there are countless other similar platforms.
Even if you don't turn your language skills into money, being able to speak a little of another language is always a great life skill and something worth doing.
What are you doing to pass the time during the lockdown?  Are you making the most of your time and building more income streams?  I'd love to know what you're up to – let me know in the comments.