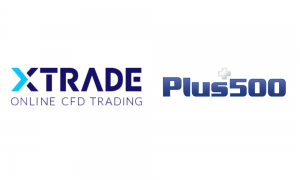 Forex affiliate marketing generates the bulk of my income each month.  So I thought i would share with you how I've been successful with forex programs and how you can do the same.
How I promote forex sites
I don't make anything from this blog (yet), but I have built a couple of authority websites that teach people the basics of forex.  These sites generate around $2k of revenue each month.  They around 2 years to get to that figure, but I started seeing my first conversions around 3 months after building the first site.  Each site contains lots of high quality articles, which link to the affiliate programs.
My main strategy is simply answering questions people are searching for like "is plus500 a trusted broker" etc.  I offer honest, detailed advice.
What I look for in a Forex Affiliate Program
Trustworthy
The first and probably the most important thing to look for is not the amount you will make per sale (CPA), but whether or not the program is trustworthy.  In the past I've joined an affiliate program, promoted it, only to find out they don't pay out on time, or not at all!!
Commission Type
Next I want to make sure the program offers a commission plan that suits me.  I prefer a CPA plan.  Which means you get paid a lump sum upfront whenever you refer a new trader that makes a first deposit.  Other affiliates prefer a percentage program where you get paid a % of all deposits a trader makes.    The best programs give you a choice and lets you choose your plan.  This way you can switch if need be.
Commission Amount
Obviously you're not going to want to promote a program that will pay you $10 for each trader you refer.  This just isn't enough.  It should be more than $100.  This will make it worthwhile for you, especially if you are paying for traffic.
Popularity
Finally I like to make sure the forex broker I am promoting is actually popular.  Here's my secret tip… if a broker is popular, people are already going to be searching for it.  So all you need to do is rank for some of the less competitive keywords, and because the broker is so popular, you will still get a decent trickle of profitable traffic.  But if you were to promote a new broker, with hardly any competition, the problem is no one is searching for information about that broker.
Which Forex Programs do I recommend?
On my authority sites I currently focus on two different affiliate programs.  If you are just starting out, I would recommend using just one.  I find it can be distracting to try and work with different forex affiliate programs.  So here are the two I use….
Plus500 are very popular thanks to their $30 free deposit bonus offer.    They get lots of registrations and are used by some quite high profile traders.  This means there is a lot going for this broker and will make it easier for you to promote them.
A more recent addition to my lineup, but just as profitable, xtrade is a super popular broker that advertises heavily.  This means there are lots of people searching for information about them.   And it means you will have lots of post ideas to promote them.