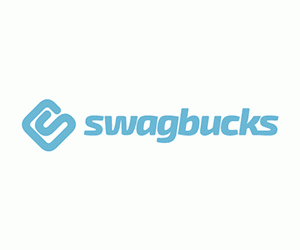 Swagbucks is a popular survey site.  They pay you to fill out surveys for marketing research firms.  It's a great way to earn a bit of extra cash as a side hustle.
It's entirely possible to make a couple of hundred dollars a month from Swagbucks.  To help you get the most out of the site, and increase your earnings, here are my top tips for making more money on Swagbucks.
If you're a not a member of Swagbucks yet you can grab an account here.  It's completely free to join and you'll be able to explore the features of the site while reading through this guide.
Is Swagbucks Legit?
In the past there have been countless "Get paid to" type sites, that turned out to be scams.  Fortunately Swagbucks isn't one of them.  They have been around for many years and have earned themselves a good reputation.   I've successfully managed to generate over $200 in one month from the site, and was able to cash it out to PayPal.
How Swagbucks Works
On Swagbucks you earn "SB" credits for completing various tasks.  These include:
Filling out Surveys
Searching the web
Watching videos
Shopping online
Signing up for other websites
Playing games
Referring other members to Swagbucks
Most of your SB will probably come from filling out surveys, but as i'll show in this guide, you can really max out your earnings by using all of the Swagbucks features.
When you've earned enough Swagbucks, you can convert them into gift cards.  These gift cards include PayPal, Amazon, Starbucks, Steam and many more.  You can even donate some of your SB to charity.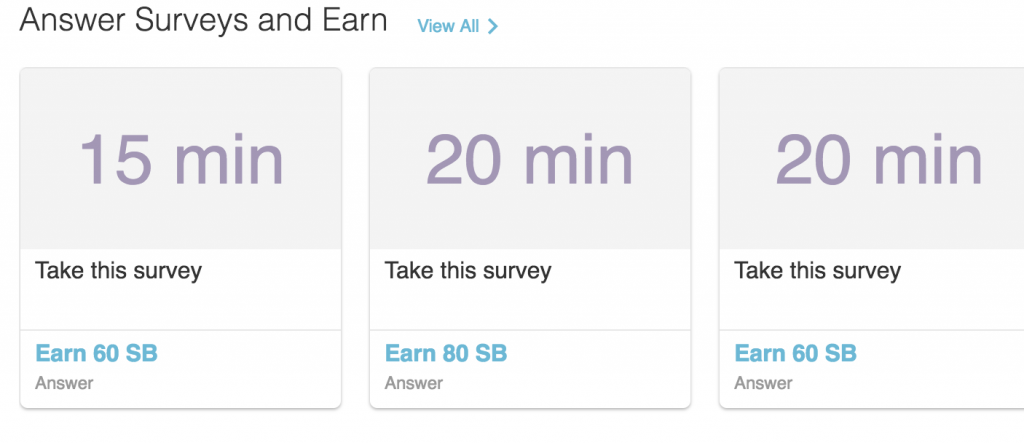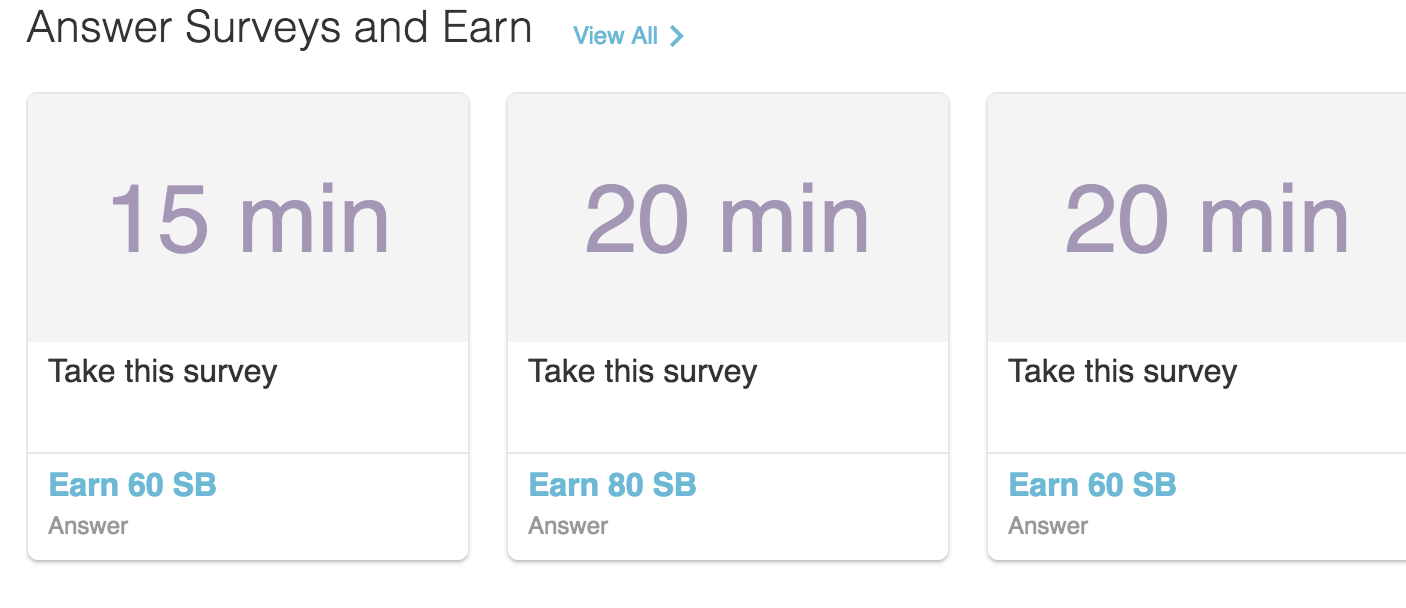 How to maximise your Swagbucks Earnings
Cashback
Swagbucks will give you rewards when you shop through the links on the website.    You'll probably find that many of the stores you already shop at online can earn you rewards, so it's worth taking advantage of.   The rewards for shopping are often much larger than what you get for filling out surveys.  I often forget that I should be shopping through Swagbucks.  One way to avoid this is to install the Swagbutton.  It's a browser extension that will alert you when you can receive SB.
Downloading Apps
Swagbucks will pay you to install apps.  Publishers are keen for you to try out their apps so they pay Swagbucks to refer people.  You'll earn a modest amount for installing free apps, but you'll earn much more if you install paid apps.   Obviously this would only be worth it, if you would've paid for the app without the SB rewards.
Daily Goals
Being consistent on Swagbucks is rewarding.  There are daily goals on the site that will reward you with bonus SB.  These bonuses really do add up.  So if you can afford to check into the site for 20 minutes a day, you'll notice that your earnings massively increase.
Don't spend money for the sake of earning SB
Remember, don't spend money through Swagbucks if you wouldn't have spent that money without the site.  You'll earn lots of SB for signing up for paid services through Swagbucks, but you won't earn more than you're paying.  Remember why you joined Swagbucks?  To make extra money.
Start a Swagbucks Journey
Do you want to take your Swagbucks income to the next level?    One of the easiest ways to increase your swagbucks earnings is to refer other people to the site.    Swagbucks rewards you by giving you 10% of your referrals earnings.
But whats the best way to actually refer people?  Well why not start a blog just like this one.  People love reading about real world results.  So why not start a blog sharing your swagbucks results.  You can share income reports, tips and tricks you discover for earning more, and review other survey sites.  While building a website takes a lot more work than just filling out surveys, it's a good way to take your income to the next level.