Y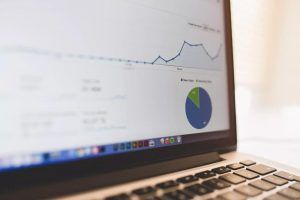 ou probably already know if your blog has outgrown shared hosting.  It might be experiencing outages.  It might go down whenever one of your posts go viral.  Or you just might be wanting to install a plugin that isn't supported on shared hosting.
You could suffer through, or you could move up to something more suitable.  The truth is, at some point pretty much every wordpress blog is going to struggle on shared hosting.  This is because shared hosting is just that…. its shared. If another website on your server suddenly gets insanely popular, your site is going to suffer.    And let's be honest – downtime is a bitch!  It not only affects your rankings, but it can lose you customers and revenue.
So what are the other options?  Here are some ideas I put together.
Start Using Cloudflare
Cloudflare is a free utility that gives your website a CDN (content delivery network), lots of performance enhancements, and some additional security features too.   Using cloudflare all your js, css and images will be delivered to your visitors from Cloudflare servers.   Meaning less load on your shared hosting.
I think pretty much everyone should use Cloudflare on their wordpress blogs.  Not only will it speed up your site, it will make it more secure.  Plus its free!
Try Grid Hosting
Most people think that after shared hosting, the next step up is a VPS.  They are wrong.  Instead they should try grid hosting.  It basically gives you the same easy to use interface as shared hosting, but your site is hosted across numerous servers.  That way, if one server goes down, your site will remain online.
Mediatemple offers the best Grid Hosting.  I would know – I host my site there and experience no downtime.  They offer 1-click wordpress installs, which makes running a blog easy.  And your site will be able to handle waaaay more traffic than it could on Shared Hosting.
A VPS?
I honestly wouldn't recommend it.  Why?  Unless you are a server pro, there is no way you are going to be able to secure your site.  It's gonna get hacked!  Trust me.  I'm a programmer, and even I don't setup my own servers – it takes an expert.   So you're gonna have to pay someone.  And then you're gonna have to pay for your server as well.