Have you ever wanted to use your Bitcoin for more than just hodling?  Have you ever wanted to buy and sell stocks using Bitcoin?  Well now you can thanks to the SimpleFX trading platform.  In this guide I'm going to show you show to get started trading stocks using Bitcoin and the SimpleFX platform.
Why trade stocks using Bitcoin?
Enhanced Privacy – Privacy is a real concern for many people these days.  I know that I don't enjoy having to upload identity docs to trading platforms.  I'm always worried they will get hacked and my details stolen.  Privacy is becoming more and more important.
Use Your Bitcoin – turn your Bitcoin into more Bitcoin!  The days of being able to become a millionaire just by holding Bitcoin are over.
Speed – You can sign up, deposit and start trading all within an hour.  No need to wait for verification delays.
How to trade stocks on SimpleFX
Signup
The registration process is really quick and requires no KYC to get started.  You can sign up here
Open a Live Account
When you sign up, you're given a demo trading account.  This is great for familiarising yourself with the platform and for practice trading.  But if you want to trade with real money you need to open a live account.  In your account, click the menu icon and then click on accounts and deposits.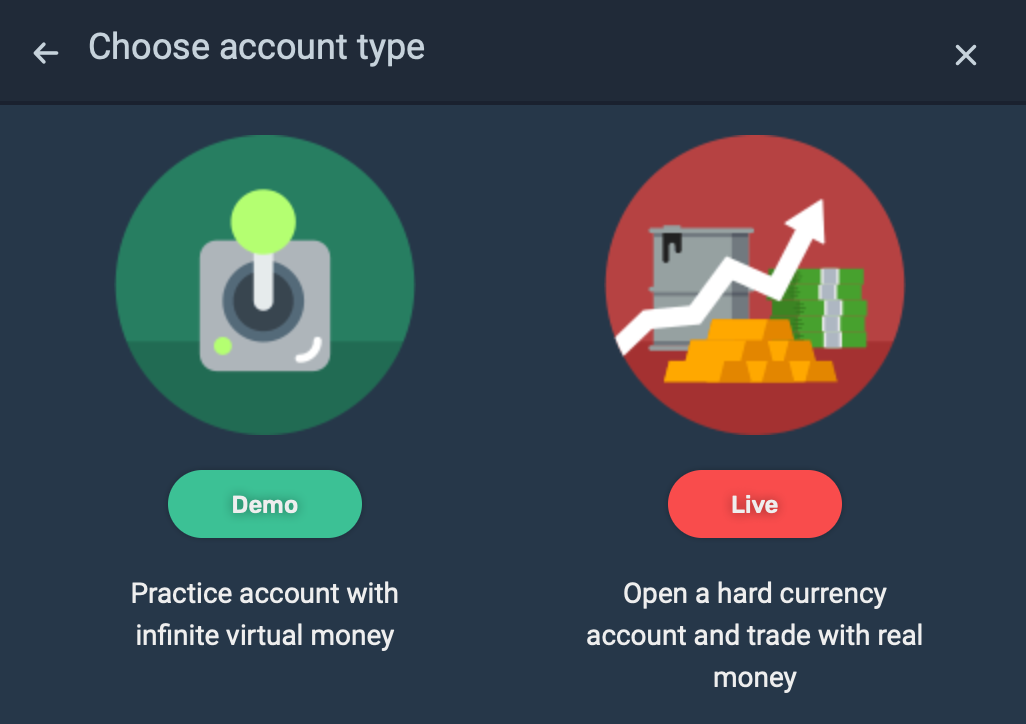 By default you are given a Bitcoin live account.  You can however open a trading account with other currencies.  For example you might like trading using USDT (Tether).  And you can open a live account with this as the base currency.  SimpleFX also supports Dash, Ethereum and a number of fiat deposit options.
If you choose Bitcoin you'll be show a QR code and deposit address.  You can use this to deposit Bitcoin from your wallet.   The deposit will take about an hour.  You can also buy crypto directly on SimpleFX
Start Trading
Trading is really simple.  You simply select the asset you want to trade (Stocks are listed under the equities).  You enter the amount of the asset you want to trade and I also recommend setting the take profit and stop loss.  Remember you'll only be able to open trades during market hours.  While you can trade cryptos 24/7, stocks and forex do have set trading hours.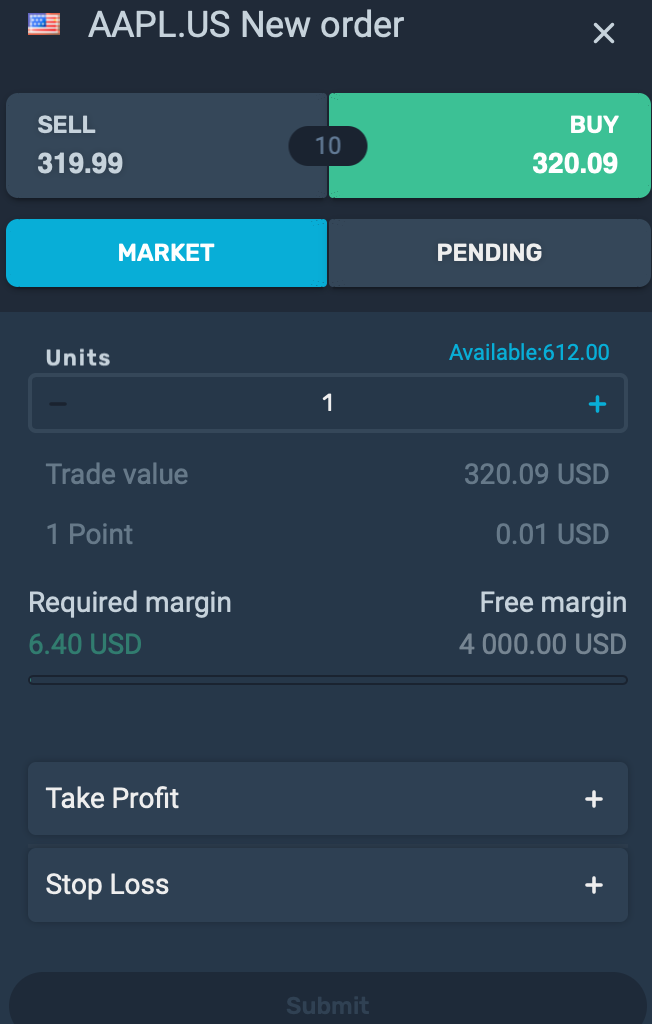 What Stocks Can You Trade on SimpleFX?
SimpleFX offers stocks from markets all over the world.  These include the U.S, Germany, Japan, the U.K, France and more.  So if you've always wanted to invest in companies like Apple, Tesla and Netflix, but haven't been able to because of where you live – you know have that option!
What else can you trade?
As well as stocks you can also trade cryptos like Bitcoin, Ethereum, Ripple etc.  You can trade Forex pairs.   They offer a huge range of currencies.  You can also trade indices and commodities.  Pretty much everything you would find on other trading platforms.  But the big difference is you can trade using crypto.
How much money do I need to trade?
The good news is that you don't need a fortune to start trading.  In fact you can trade with as little as $10.  If you're new to trading I recommend starting with a practice trading account.  Try and make money through that account before moving on to larger trades.
Other platforms like SimpleFX
The most comparable platform is PrimeXBT.  They let you trade crypto and forex with leverage.  And they only accept deposits in Bitcoin.  You can find out more about PrimeXBT here.
You can find out more about SimpleFX here