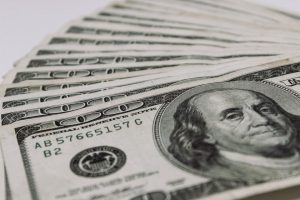 Last year I put together a collection of legitimate ways that I thought you could make money online, and here is a collection for 2017.  At some point in time, I've managed to make money from all of these methods.  None of these are get rich quick schemes/scams.  Some require a lot of work, others can be done on the side to supplement your income.  Enjoy 🙂
Get paid to answer surveys
Getting paid to take surveys is included in every single post like this, that has ever been written ;p And for good reason.  It's something that everyone can do and it actually pays.  If you spend just a few hours a week you could earn a few hundred dollars a month.
Sites like Swagbucks have lots of surveys – in my experience, far more than I have time to complete, so there is always money to be made.  Completing surveys won't make you rich, but it can add a couple hundred dollars to your income each month.
Buying and Selling Cryptocurrencies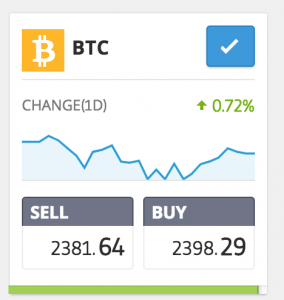 Cryptocurrencies have exploded this year.  Bitcoin is soaring, Litecoin has jumped up and Ethereum is growing really popular.
If you had simply bought some crypto at the beginning of the year and held onto it, you would have made a tidy profit.  But it's also possible to trade Cryptos against fiat currency and one another on platforms like Whaleclub, Evolve Markets.    Trading obviously takes some skill, but there is plenty of money to be made trading Cryptos.
Get paid to search
This isn't going to make you a huge amount, but why not make a little bit from something you already do each day.    Swagbucks and Qmee are two sites that will pay you to search.  They insert ads into your search page, and you get paid if you click on one.
Forex Trading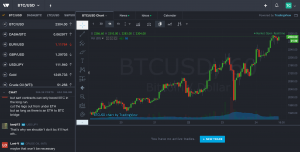 Forex trading is something that can be done from anywhere in the world.    If you're good enough you can turn it into a full time income.  Forex trading isn't easy and there is a learning curve, but it can be extremely profitable.  Beginners should start with a practice forex account.   When you're making profits in a practice account you can switch to a real trading account.  You'll need some cash to start with but I think most people can begin trading with around $250-$500.  P2P Lending
If you're looking to make a bit more than the interest your getting from a savings account, then why not lend it out.  P2P lending is where you basically become the bank.  Your money is spread across multiple learns to mitigate risk and you can choose how risky you want your loans to be.  You can start lending with as little as $10 on some platforms.
Building Websites
This is obviously something I do.  Websites are pretty easy to build these days and can be done with very little technical experience.  The hard part is making money.  But if you have something to write about, and can attract and audience, then money usually follows.  You can make money through selling advertising or affiliate marketing.
Selling Graphics or Design
Over the past few years, a number of popular marketplaces have popped up that allows anyone to sell their designs, templates, graphics, logos etc.  Creative Market is a popular one.  And there is definitely money to be made with one seller making over $1 million in a year!  You'll need some graphic design skills obviously.
Publish a Book
You'd be surprised how easy it is to publish these days.  Thanks to the Kindle store and other marketplaces, it's really easy to publish and distribute your books.  Some of my friends are making $x,xxx per month in passive income.  Books don't even need to be that long – just targeted towards a specific niche.  Both fiction and non-fiction works.   If you don't think you have the motivation to publish a book, check out Leanpub which lets you publish a book over a period of time by adding to it on a regular basis.