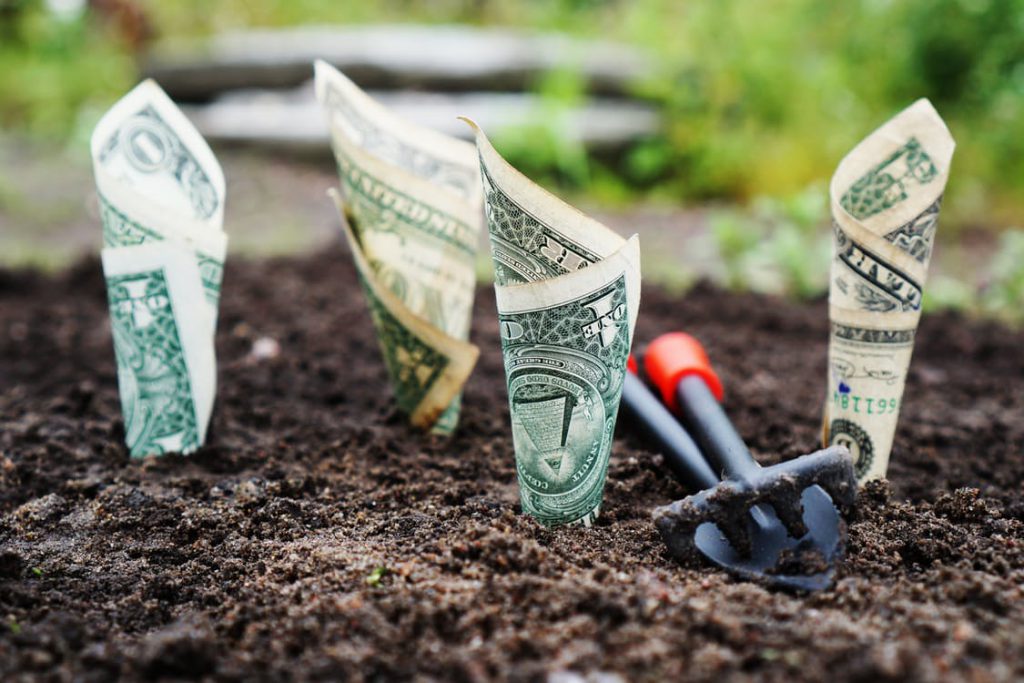 Looking for ways to make money online.   I've put together 5 different ways to start making money online.  Make 2019 the year you finally start that side hustle and bring in some extra income!   The sooner you start the easier it gets later on.
Let me know in the comments what you're doing to make money online in 2019 and what your goals are.
Crypto Investing
Even though the price of cryptos currently aren't high I still believe they represent one of the best opportunities to make money in 2019.  Crypto currencies are still widely used and in fact are only getting more and more popular.
I don't recommend putting all your money into crypto.  It's still a highly speculative investment.  Instead invest a small amount of your overall capital.  There is potential for a huge upside, so investing a small amount could still be worthwhile.  And remember the best time to buy into any investment is when the price is low.  Don't wait for cryptos to take off again and buy when all the dumb money is piling in.  Be smart and get in early.
There is also an opportunity to profit from trading cryptocurrencies.  Remember that trading is difficult, so if you're new to trading then I would recommend starting by copytrading.
If you're looking to get started investing, I would recommend Coinbase.  It's the easiest platform to use and one of the few places I fully trust.  Plus you can buy crypto using your bank account or credit card.
Starting a Blog
Year after year blogging is still a reliable way to make money online.  What I love about blogging is that once you put the effort into getting started, it can deliver revenue for years to come.  Starting a blog isn't easy.  You'll need to create content, build links, and grow your audience.  But it is something you can start part time as a side hustle and gradually spend more time on it.
I recommend starting a blog on a topic you are passionate about.  Don't worry too much about how you're going to make money to begin with.  The important thing is to just start blogging and creating content that people want to read.  After you've create content you can start integrating advertising and affiliate marketing into your blog to make money.
One of the best types of blogs to start is a review site.  You can review a particular type of product (such as headphones) or a category (such as travel gear).  You make money by linking to sites like Amazon who run an affiliate program.
If you're looking to start a money making blog in 2019 then I would recommend going with Siteground.  It's the host I use for my profitable blogs.  They offers tools to increase your search engine rankings which is super important for affiliate marketing.  Plus they are also really cheap and reliable.
Microinvesting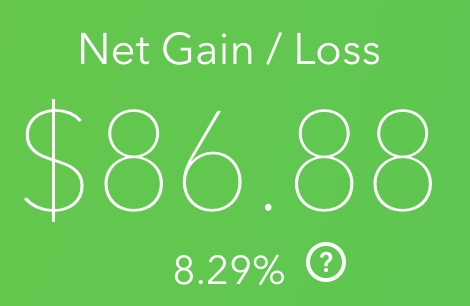 Microinvesting is one of the easiest ways to make money.  Microinvesting is where you invest small amounts of money in diverse portfolio at regular intervals.    I've been using the microinvesting app Acorns for the past couple of years.  Last year I made over $100.  Now that doesn't sound like a lot, but all of that has been reinvested, so the amount I make each year will continue to grow.  Eventually I'm looking to build my portfolio to a point where I can make a few thousand a year!
Getting started with microinvesting is super easy.  All you need to do is download an app like Acorns, link it to your bank account and the rest is automated.  I've setup Acorns so it automatically rounds up the purchases I make to the nearest dollar.  It then transfers these small "roundups" to Acorns.   This money gets invested in a diverse portoflio of stocks and bonds.
You can get started microinvesting for as little as $5.  I believe everyone should be investing and this is probably the cheapest and easiest way to get started.
Paid To Sites
Did you know that you can make money by completing surveys?!  It's not a very exciting way to make money, but it is very reliable.
I use a site called Swagbucks.  On swagbucks you get to complete surveys, search the web, watch videos and more.  The amount you get paid per survey is usually around $0.20-$1.   You get paid more for longer surveys.  I find it's a great way to earn a little extra cash on the side using your spare time.  You can do it while watching TV!
If you commit to working on Swagbucks everyday, it's not too difficult to make $200 per month.  This isn't a huge amount, but it all adds up.
The best thing about Swagbucks is you don't need to spend any money to get started.  The other methods on this list require a little bit of capital.