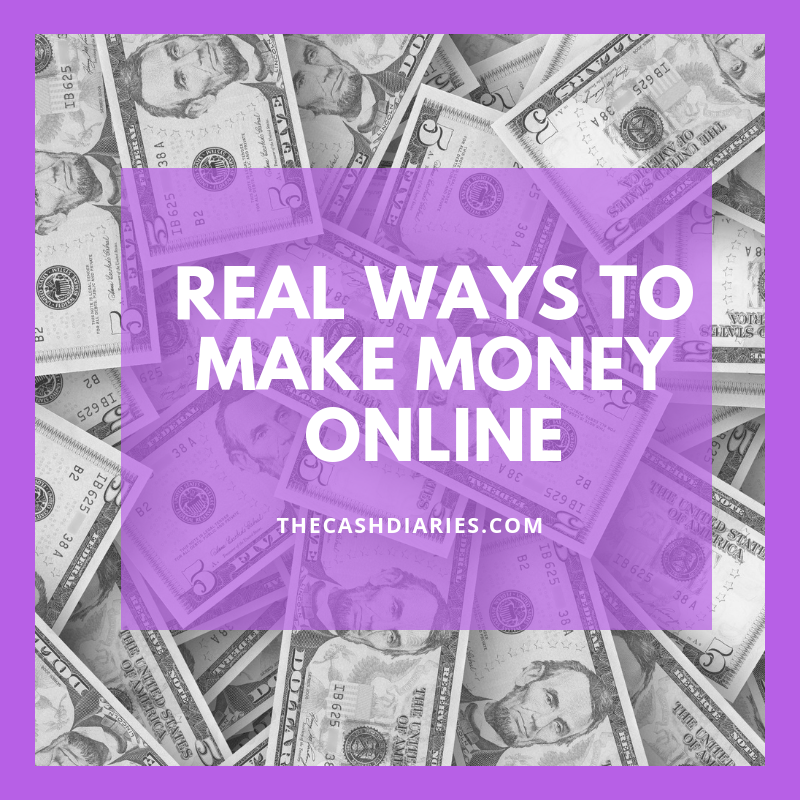 There are plenty of websites out there trying to sell you on "get rich quick" schemes promising that you can make thousands of dollars a month with basically no work.  And if you've ever tried one of these scams, it's understandable if you're skeptical about the whole "make money online" space.
So what I wanted to do was put together 5 real ways that you can use to generate $1000 online.    Each of these methods is tried and tested.  If you put a little bit of work into each of these, then $1000 is completely achievable.
Survey Sites
You're not going to become rich overnight filling out online surveys, but they are one of the few legit ways to make money online that is completely reliable.  The more surveys you complete the more money you make.  It's that simple.
My favourite online survey site is Swagbucks.   They are available worldwide and have decent payouts.  You can earn money filling out surveys, searching the web, watching videos and get cashback on online shopping.  Swagbucks has been around for ages and has a good reputation.    I like to login to Swagbucks while I'm watching TV – it's a good way to earn a little extra in your spare time.
Start a Blog
I've been blogging for the past few years and it's now my fulltime job.  Sure blogging does take a lot of work but it's a legit way to generate income.  A simple google search for "blogging income report" will lead to the thousands of bloggers who share their income online.
Blogging can seem difficult, but the sooner you start the easier it will become.  I recommend setting up a cheap wordpress blog on Siteground (they are excellent for blogging and SEO).  It took me a couple of years to really figure out the right type of content to write and how to make money.  I learned by simply blogging over and over.
If you need an idea on where to start, why not create a blog documenting your Swagbucks earnings.  People love to hear about other people's success and gives you an opportunity to refer people to your swagbucks account.  Swagbucks rewards you for every person you refer.
Selling on Amazon/Ebay
We all have too much stuff!   Why not turn this "stuff" into cash instead of just letting it collect dust.  Figure out the things you don't need anymore and put them up for sale.  Once you've done that, I recommend looking into "flipping".  This is where people buy things at garage/estate sales and flip them online.    I have a friend who does this full-time and makes over $6k a month.  You don't need to take it that seriously.  Just a few sales can net you a $100+.
Check out this beginners guide on how you can get started selling online from a family who made over $100k in their first year selling through Amazon.
Investing
I use an app called Acorns which automatically invests small amounts of cash in a diversified portfolio of stocks and bonds.  Since I started using the app, it's made me around $200 in profit.  While it's nowhere near close to making me $1000 a month in income, it's slowly and steadily growing.  Thanks to compounding I'm getting closer and closer every month.
It's nice to have an income source that requires no work.  Everyone should be investing.  And Acorns makes investing easy for everyone.  You can even get started with as little as $5.
Let me know in the comments what methods you use to make money online.