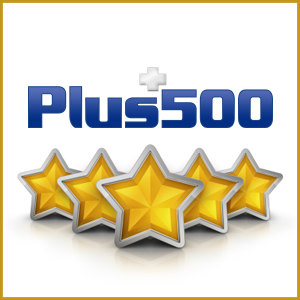 This has to be one of the most common questions I get asked – what's the minimum amount required to start trading on Plus500.   Plus500 is a popular online broker that offers CFD trading in a number of different markets including Stocks, Forex and Cryptocurrencies.
Surprisingly this information is a little hard to find,  I ended up having to log into my account to find out.
Bottom Line….It Varies
The minimum deposit amount seems to vary from country to country.  Unfortunately as Plus500 doesn't provide a handy list I'm unable to put together a table.  But the amount shouldn't be too different from what it is here in Australia.
The minimum amount also depends on the payment method you use.  Again, the payment methods available will vary depending on the country you live in.
The Minimum Deposit
According to my account these are the minimum deposit amounts:
BPay: $100
PayPal: $200
Credit Card: $200
Bank Transfer: $500
So if you're in Australia, expect to be spending at least $100 if you're looking to get trading using real money (you can also trade using a demo trading account for free).
Plus500 may impose a first deposit minimum for some countries – If I'm able to figure out this, I'll update the post with the right information.
The Maximum Deposit
The maximum deposit amount on Plus500 appears to be a massive $300k!  You would certainly need to be a high net worth individual to be able to deposit that much.  I doubt the maximum deposit limit will be an issue for most users.