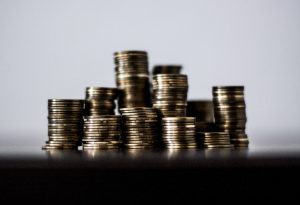 The past few years, internet marketing has been focused on social media.  Facebook, Twitter, Pinterest etc etc.  These platforms are huge, and there is obviously a lot of money to made from them.
And Google hasn't been that kind to website owners these past few years either.   With a flurry of algo changes, banning adsense accounts willy nilly, and generally being a dick, it hasn't been fun.
But I think things are changing.  And once again, running your own website is definitely going to be the best money maker in 2016.
Building a Website is Dirt Cheap
It costs just a few dollars on hostgator to get started.  You spend that much on Coffee in a single day!  So why the hell would you hesitate?
I've been building a few extra websites this year already.  I decided to get myself a brand new hostgator account and the entire process was painless.  It took me about 5 minutes.
A Genuine Source of Passive Income
Passive income is hard to find.  But good news – I found it!  And it all starts with a website.  I have a site that I haven't updated in months, yet it still earns me over $1k every single month!  I don't need to promote it, no link building, nothing!
It's All About Creating Great Content
The secret to making money with a website, especially in 2016, is all about creating the right content.  I find content that targets action keywords like "how to do x" works best.  You don't need to stuff an article with keywords.  Just genuinely answer the how-to question with quality advice.  I don't even worry about word count.  All I care about is create content of amazingly high quality.  And it works!
So Many Ways to Make Money
Obviously adsense is still around.  And plenty of people make money from it (including me).  I don't really like it that much though.   But don't think that is your only option.  Whatever your niche, there is bound to be an affiliate program you can promote.  I promote lots – and make over a thousand each month in affiliate commissions.
If you have a product based blog – such as a review site, there is also Amazon Associates.  And I'll let you into a little secret.  Amazon is where it's at this year.  All my marketing friends are creating sites to make money from amazon.  And I think I will even give it a go as well.
My Top 4 Tips for Building a Money Making Site in 2016
Post content more than once a week.  As content is key, posting it on a regular basis is where you'll find success.
Focus on a niche.  But build an authority site. Don't worry if you post content that is slightly off niche.  Just make sure it relates to your money maker – such as an affiliate program.
Promote on Twitter and Facebook – but it doesn't really matter.  I don't think social media matters that much.  It just doesn't bring in the same revenue as search traffic does.  So down spend all your time on social media.
Stick at it.  My number one tip – stick at it.  If you post 2 articles every week for an entire year you'll have over a hundred posts.  That's a valuable asset.
So there you have it.  Building a website is where it's at. Have you built one?  Hows it going?  I'd love to hear from you and what your experiences have been so leave a comment below.