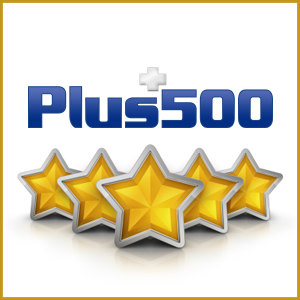 I've talked about how I've used Plus500 in the past, and even made money with it.  And I've also  written plenty of reasons why I like Plus500 and why you should use it.  So it may seem a tad weird that I'm now dedicating an entire post to convincing you not to use it.  But there is a very important reason why….
Trading Forex is not for Beginners 
Forex is a crazy beast, with wild swings and often perplexing results.  It's impossible to predict and even the best traders are wrong a lot of the time.  So if you're new to Forex the odds are that you're going to fail. One of the biggest mistakes I see newbie traders make is thinking they know what they are doing.  They make one or two trades which result in a profit
It takes a lot of your time
Successful forex traders need to spend a lot of time watching the news and keeping an eye on their charts.  Some of my friends, you are professional traders, claim they only trade for a few hours a day, but in reality they always have one eye on the news.  You can't afford to take a week off and just escape.  You need to be constantly plugged in.
It's no get quick rich scheme
Even if you make $$ on a couple of trades, the way that forex moves, you are only one trade away from a loss.  In fact, you can easily wipe out the profits of numerous trades with just one bad trade.  So it takes dedication and a lot of time.  You're not going to get rich trading forex overnight.
A smarter alternative for beginner forex traders
So is there any alternative?  I'm a huge proponent of social copy trading.  The idea is that newbie traders can copy more experienced professional traders and let them do the research and make the calls.  It's still up to you to find the right people to copy and make sure you spread your money across multiple traders, but it does reduce the amount of risk.  My favorite copy trading platform is eToro.
If you want to trade on Plus500, you need to start learning
If you still want to trade on Plus500, then you need to start your forex education.  This is the online course that I used, and I highly recommend.  There are many other great sources of information.  Just make sure you stay away from anything that tells you, you can get rich overnight!