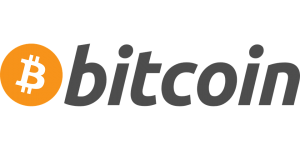 As of writing this post, the price of Bitcoin has fallen someone dramatically since it's highs of $19000. With so many new investors buying into Bitcoin, this can cause quite a bit of confusion and panic. So i've put together a post to help newer investors and hopefully dispel some fears.
Bitcoin "Crashes" are quite common
If the price of Bitcoin falls dramatically, it's a good time to remind yourself that this has all happened before. In 2011 the price dropped over 60%. In 2013 over 70% and since then it has dropped on 4 occasions over 30%. Each time the price has recovered and gone on to hit all time highs.
There tends to be a bit of a predictable cycle. Bitcoin starts gaining momentum and gets a bunch of media attention. New investors buy into Bitcoin looking for short term gains. Many of them aren't smart investors and end up selling for less then what they paid.
Bitcoin Rewards Long Term Holders
Bitcoin has had a history of rewarding those who hold on to Bitcoin for the long term. Because of the volatile nature of Bitcoin, those who try and make quick, short term profits, end up getting burned. All the cryptocurrency millionaires/billionaires are people who have bought in when the price was low and held onto Bitcoin for an extended period of time.
Buy Low, Sell High
On the stock market there are two ways to lose money.
Buy dodgy penny stocks or stocks that have fundamental flaws.
Buying high and selling low
Fundamentally, Bitcoin won't be worth $0 anytime soon. So I don't think that is a valid concern. It's not like a penny stock which is fundamentally worthless. Bitcoin has actual worth, even if the majority of people still don't understand that (The Bitcoin technology is complicated, but the economics are not complicated at all).
So the only other way to lose out is to buy when the price is at an all time high and sell when the price drops.
Instead of panicking when the price drops, embrace the potential opportunity to increase your investment. This is what ALL smart investors do. No matter what the market is. Stocks, Bitcoin, Commodities…it's all the same. Buy when the price drops. Sell when the price hits a high. So. Simple.
Dollar Cost Averaging
Figuring out when the price is at an all time high or at a bottom can be tricky. And to be honest, no one knows when it will happen. One technique clever investors use is Dollar Cost Averaging. If you buy regular amounts of bitcoin at regular intervals, over time you should smooth out the highs and lows. This is a common saving and investment technique and is proven to be effective.
Sites like Coinbase make it easy to setup recurring buys, which will make dollar cost averaging easy and will help you overcome your instincts (which will probably be wrong, so it's best to set and forget!).
Don't Over Invest
Don't be the fool who put all their money into Crypto only for the price to crash a few days later. If your entire worth is tied up in Bitcoin, you may not be able to ride out the crashes and could be forced to sell. Diversification is the key. It's easy to get excited by Bitcoin, but don't let it fool you into making silly decisions.
Shorting Bitcoin
It's possible to profit when the price falls, by shorting Bitcoin. The easiest way to do this would be on a platform like eToro (which has Bitcoin CFDs). Shorting can be risky. If the market turns around you could be left holding a short position. Although it can be very profitable, I would recommend this only to more experienced traders.
---
Disclaimer: eToro is a multi-asset platform which offers both investing in stocks and cryptoassets, as well as trading CFDs.
Please note that CFDs are complex instruments and come with a high risk of losing money rapidly due to leverage. 78% of retail investor accounts lose money when trading CFDs with this provider. You should consider whether you understand how CFDs work, and whether you can afford to take the high risk of losing your money.
Past performance is not an indication of future results.
Cryptoassets are volatile instruments which can fluctuate widely in a very short timeframe and therefore are not appropriate for all investors. Other than via CFDs, trading cryptoassets is unregulated and therefore is not supervised by any EU regulatory framework.
eToro USA LLC does not offer CFDs and makes no representation and assumes no liability as to the accuracy or completeness of the content of this publication, which has been prepared by our partner utilizing publicly available non-entity specific information about eToro.