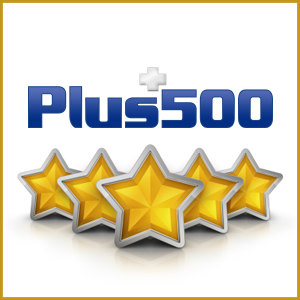 Plus500 is a trading platform that tends to attract a lot of new people to forex and cfd trading. And because of this, I tend to get quite a few questions on comments on this blog from people who have failed to make money on plus500.
If you're a good trader, than i'm sure you can turn a profit on plus500, but I wanted to write a post for the new traders to help them become better traders who don't lose money.
This post covers some of the rookie mistakes people will make and offers some less risky alternatives for investing in forex.
Trading mistakes you're making
Here are some of the mistakes new traders tend to make…
You're trading without fundamental knowledge
You need to justify every trade you make. Why did you open that last trade? You need to learn more about fundamental analysis and why markets move the way they do.
You have no strategy
Are you scalping? Are you swing trading? What's your strategy. Having a clearly defined strategy is essential. You'll use this strategy while looking at charts and deciding when to open trades. New traders should learn the different forex strategies and then practice the strategy before using real money.
You're using too much leverage
Leverage can be highly profitable but can also multiple your losses. High leverage is akin to gambling. There's a reason why pro traders use a lot less leverage than newbies.
Your winning trades aren't big enough
This is a really common mistake. New traders, who often don't have a strategy, will close out profitable trades as soon as they turn a profit. However, they'll keep losing trades open, until it eventually gets closed due to a lack of margin. This means that for every losing trade they make, they'll need to make a ton of profitable trades to offset the losses. Good traders will amplify their profitable trades and close out of losing positions before they wipe out accounts.
What you can do to become a better trader
Start with a Practice Account
Every new trader should trade using a practice account, and only ever risk real money when they are making consistent profits in the practice account. Use your practice account to try out different strategies and see what works for you. Try trading important economic events and see if you're able to avoid massive losses.
Leverage guru traders
If you've just lost your money in plus500, maybe it's time to start copy trading. This strategy allows you to tap into the knowledge of guru traders and let them make the calls for you. You don't need a huge amount of capital to copy trade, and on platforms like etoro, there are no additional fees for copy trading compared to manual trading. Instead of putting your time and effort into finding winning trades, you can put this time into finding profitable etoro traders to copytrade.
The bottom line…
Trading takes lots of practice. Ever heard that quote about needing 10000 hours to master a skill? Well the same goes for trading. The problem is, a lot of people try practicing with real money, lose it, and then stop. Why do that to yourself! Practice with a virtual account and learn as much as you can about trading and fundamental analysis – only then will you start to see profits.
---
Disclaimer: eToro is a multi-asset platform which offers both investing in stocks and cryptoassets, as well as trading CFDs.
Please note that CFDs are complex instruments and come with a high risk of losing money rapidly due to leverage. 78% of retail investor accounts lose money when trading CFDs with this provider. You should consider whether you understand how CFDs work, and whether you can afford to take the high risk of losing your money.
Past performance is not an indication of future results.
Cryptoassets are volatile instruments which can fluctuate widely in a very short timeframe and therefore are not appropriate for all investors. Other than via CFDs, trading cryptoassets is unregulated and therefore is not supervised by any EU regulatory framework.
eToro USA LLC does not offer CFDs and makes no representation and assumes no liability as to the accuracy or completeness of the content of this publication, which has been prepared by our partner utilizing publicly available non-entity specific information about eToro.