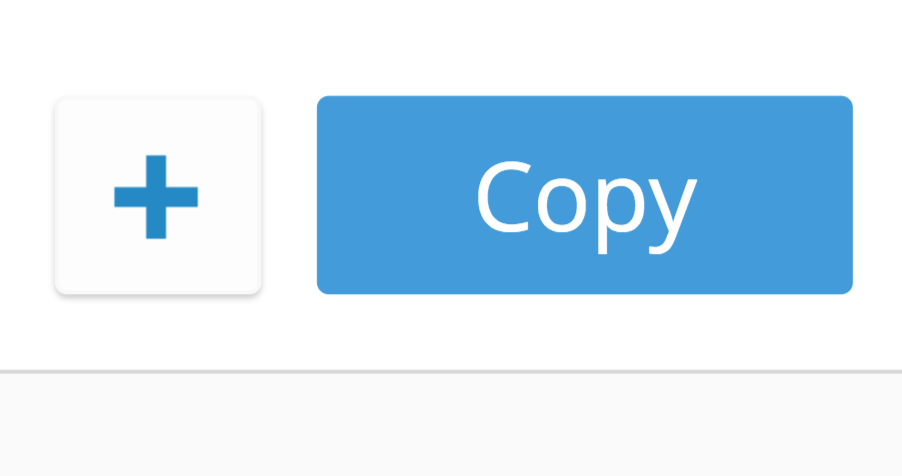 If you're new to trading and investing, then one of the best ways to trade is copy trading.  When you copy trade, you automatically copy the trades of a more experienced and profitable trader.  It's a good way to reduce risk and a great way to learn about trading.
Copy Trading has been getting more and more popular and now there are many different platforms.  These are my top picks for 2018.
eToro – My Top Pick
eToro is both the worlds largest copy trading platform and also my favorite.  In my opinion they have the best designed platform, and the best selection of traders to copy.  What's more, the etoro platform has seen regular updates over the past 5 years and has evolved into a powerful investment suite.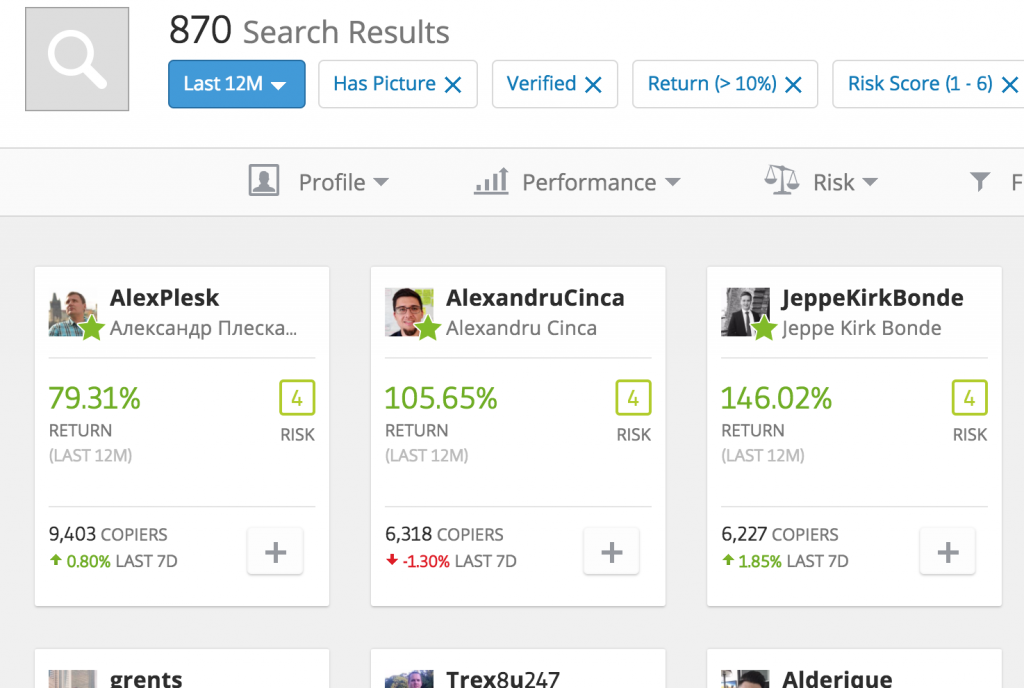 eToro provides the best analysis and stats on traders.  This will help you only copy traders that will deliver returns.
What I like
Best designed trading platform
huge range of markets
Lots of stats to help filter bad traders out
Been around for ages.  A trusted brand
What I dislike
Zulutrade
Zulutrade is a large copy trading or mirror trading platform.  They aren't a broker themselves.  Instead you'll need to register with a seperate broker.   I've found Zulutrade to be very hit and miss and haven't been able to generate the same returns that the copied trader has generated.  Whether this is due to fees or difference in spreads I'm not sure.  However it is a popular platform and does deserve a mention.  Be careful of copying and forex robot though.   Results can be a bit erratic.  On etoro, all the traders are real people, where as on zulutrade you have no idea if there is a real person behind the account or if its just a robot.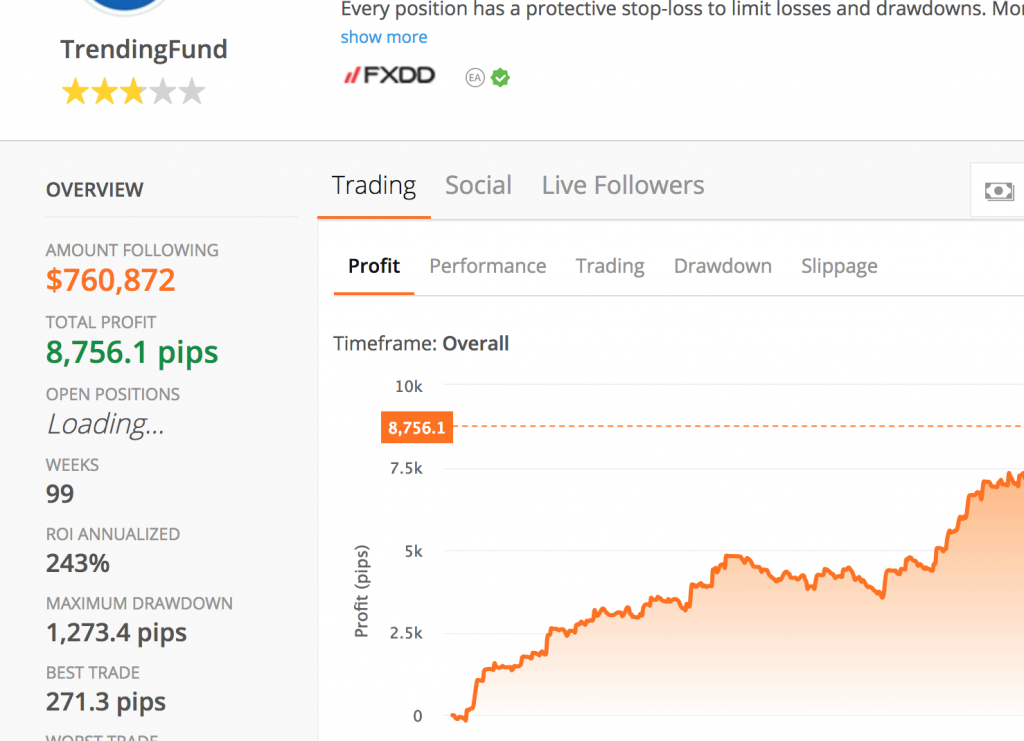 What I Like
They've been around for a long time
Choose your own broker
What I Dislike
Full of Forex Robots which don't deliver long term results
Hard to match the results of the trader you copy
NagaTrader
Naga Trader, was previously SwipeStox.  This is my "new" pick, and I'm still experimenting with the platform, so I can't give it a proper review.     I like the design of the platform and I think it has potential.  At the moment though, there just aren't enough traders on the platform.  Hopefully over 2018 it can reach a critical mass.
Practice Copy Trading
All of these platforms allow you to practice trade.  Basically they give you a demo account with some virtual money.   You can trade with it as if you were using real money under real market conditions.  It's a great way to test out the platforms and see if copytrading is right for you.  You can grab a free practice trading account here.
How to Get Started
If you're new to copy trading then make sure you read my getting started copy trading guide.  It will teach you how to find the right traders to copy and have long term success.