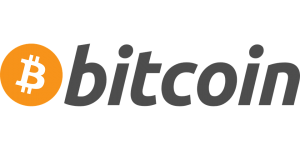 Getting into Bitcoin can be a little tricky.  There are plenty of places to buy Bitcoin, but unfortunately they can't all be trusted and many can be difficult to use.  So i've put together a few options on what I think are the easiest places to buy Bitcoin online.  While these sites may not be the best if you want to buy a couple million $ worth of bitcoin ;p, they are perfect for getting started with your first investment.
Coinbase
In my opinion Coinbase is the easiest way to buy bitcoin.  Depending on the country you live in, they offer different deposit options including credit card and instant bank transfer.  They also offer one of the simplest verification processes.  I was able to join coinbase, get verified and buy bitcoin all within about 15 minutes.
Coinspot
If you live in Australia, then the easiest way to buy Bitcoin is on CoinSpot.  Although Coinbase supports Australian users, they don't allow you to sell Bitcoin in Australia through their platform.  Coinspot supports both buy and sells.  You can buy Bitcoin using PoLi which allows you to make instant deposits via your bank account.
eToro
If you're looking to invest in Bitcoin with PayPal, credit cards or other fiat then eToro is a good option.  eToro acts as a guardian, so you don't need to worry about storing the Bitcoin securely yourself.  It's also one of the only places that allows you to deposit using PayPal.
Get $10 Free Bitcoin
If you sign up for Bitcoin here, you'll get $10 free bitcoin when you buy at least $100 worth on Coinbase.  Here's how:
Make a purchase of $100 (doesn't need to just be bitcoin, could be Litecoin or Ethereum)
You'll get $10 worth of Bitcoin completely free.
Where do you go to buy bitcoin?  Let me know in the comments.