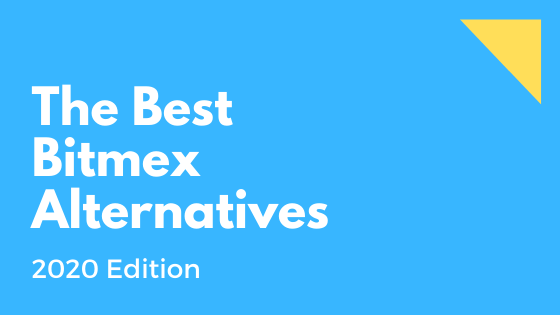 Are you looking to margin trade Bitcoin and other cryptos?  Looking for a more reliable platform compared to Bitmex?  Here are some of my favourite margin trading platforms for crypto.
FTX
FTX is my current platform of choice for leveraged crypto trading.   In my opinion it's the best alternative to Bitmex.
FTX is unique in that it offers a number of unique trading products alongside its crypto offerings. For example you can trade a presidential future.  They also offer contracts on a huge range of alt-coins, something that can't really be found on many other platforms.  I've found it very useful for shorting scammy coins like BitcoinSV.
FTX has a pretty good interface and I've also found it to be extremely reliable.  There is also excellent liquidity across most markets.
One of the best features of FTX is the ability to deposit numerous coins to use for trading.  They don't just offer a single stable coin.  You can deposit USDC, Tether or TrueUSD.  Withdrawals on the platform happen instantly, and I've never had any delays.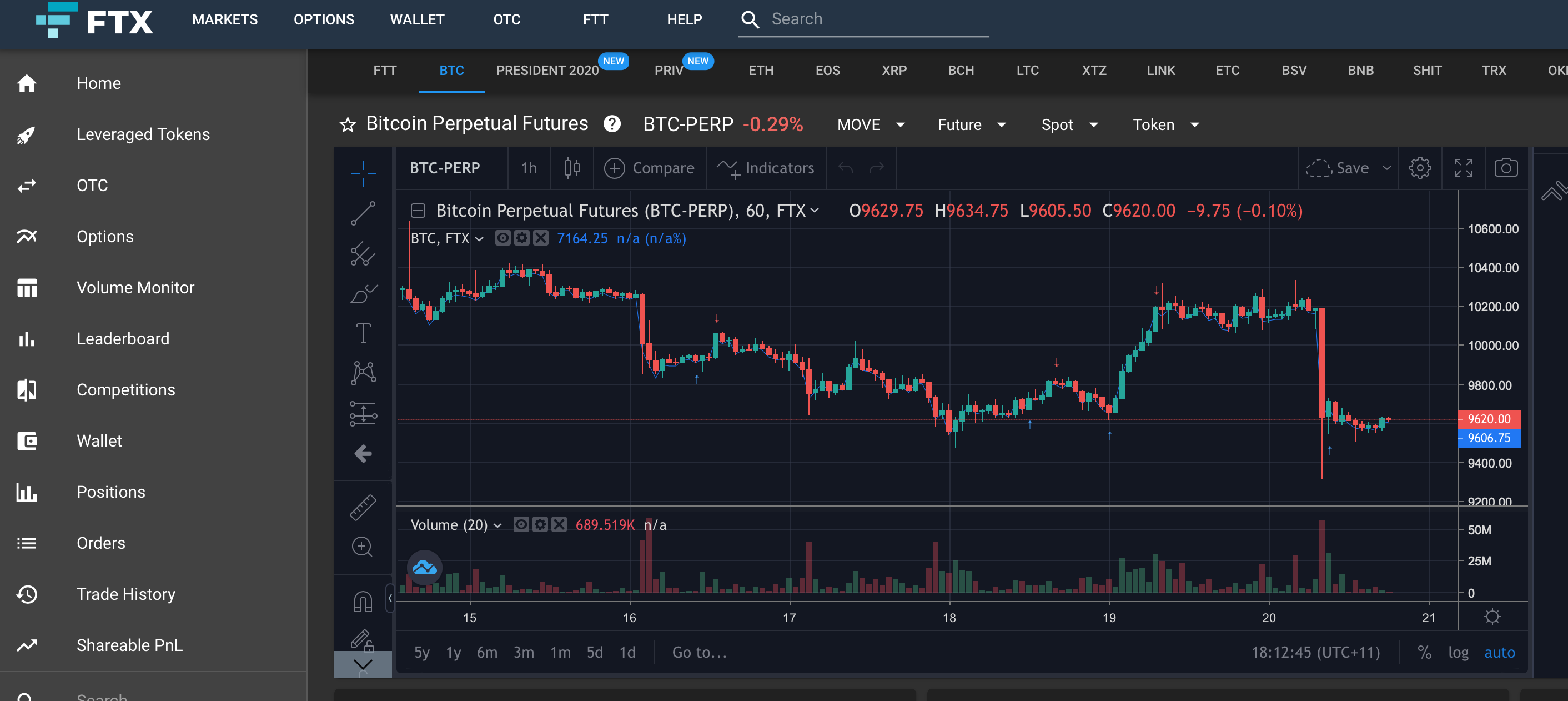 PrimeXBT
PrimeXBT is a CFD trading platform that accepts Bitcoin deposits.  The main selling point is being able to trade without needing to go through any KYC.  This means you can signup and start trading pretty much instantly.  I've always been concerned about uploading identity documents for KYC and the risk they'll be stolen by hackers.  So if you value privacy PrimeXBT might be for you.
You can trade with upto 100x leverage.  The platform is fairly well designed and easy to use.
Bonus offer – Get a 35% deposit bonus, exclusive for TCD readers.
Binance
Binance is one of the most popular crypto exchanges in the world.  And they now offer margin trading.  The advantage of using Binance is that it's an "all in one" type of platform.  You can use the exchange, trade futures, margin trade, earn interest from staking and much more.    The downside is the interface isn't as slick as some of the other platforms on this list.  I find it to be a bit all over the place and confusing.
Binance is also one of the best places to buy Bitcoin online.
eToro
eToro is a traditional trading platform that also now offers crypto trading.  You can trade a number of different cryptos including Bitcoin, Ethereum, Litecoin and Ripple.  One of the main advantages of using eToro is that you can trade stocks, forex, crypto and more, all in the one platform.  You can also deposit using credit card and PayPal.  Overall the interface is very polished and super easy to use.
Coinbase Pro
Coinbase recently added back margin trading to their Coinbase Pro platform.  In my opinion, Coinbase Pro's interface is one of the best.  It's much cleaner and easier to use than pretty much all the other platforms.  You also get the added benefit of trading on a trusted site – Coinbase has pretty much a perfect reputation for security and trust.
SimpleFX
SimpleFX is a CFD trading platform.  You can trade stocks, forex and cryptos using Bitcoin and other cryptocurrencies.  It's a decent option if you're looking to trade traditional assets like stocks using Bitcoin.