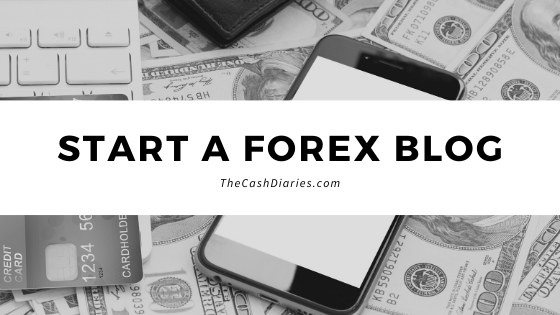 Are you a forex trader or popular investor?  Are you looking to grow your income and make more money beyond your trading profits?  Then starting a forex affiliate blog could be an excellent way to do just that.
If you're knowledgeable about trading and forex, but don't know how to get started with blogging, then make sure you read this getting started guide:
Become a Trader
One of the best ways to promote forex trading platforms is to become a trader.  The most successful affiliate sites are run by people who are able to share their trading tips and tricks.   If you're already a trader, then starting a blog is a great way to add a second income.
Trading profits can be pretty inconsistent.  So starting a blog to share financial news, trading tips, strategies etc will help you generate a more stable income.  Your trading profits are also limited by the amount of capital you have.  Where as your affiliate profits aren't.
It's also much easier to promote things you actually use.  On this blog, I only write things that I actually use, and have had success using. So choose from one of the forex platforms below, sign up and start trading.
Setup your Forex Affiliate Blog
SEO or Search Engine Optimisation is huge factor of success when it comes to running a forex blog.  If you choose to setup your blog on the wrong host it will cost you in lost commissions.  I use Siteground to run my affiliate blogs.  They are setup to run super fast and SEO optimised.  And they aren't too expensive either.  While you can get cheaper hosting, it's just not worth it in the long run.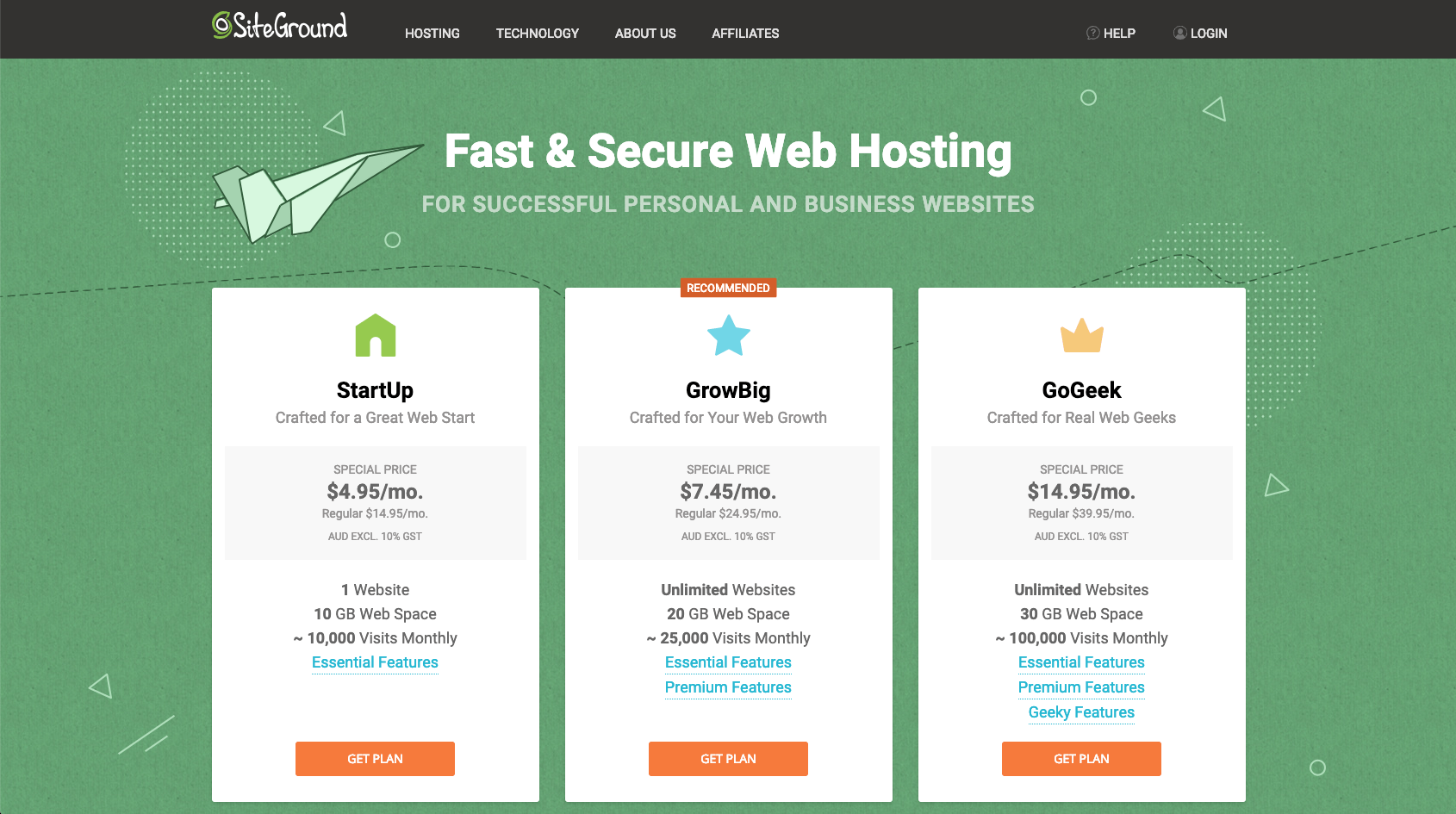 Signup to Siteground – You can get hosting and a domain at the same time.  If you need help finding a good domain for your affiliate site, I recommend using LeanDomainSearch.  It's a free service that helps you find good quality domains that aren't yet registered.
Choose a Plan – If you plan to run multiple sites, signup to a Siteground GrowBig Plan.  If you just want the one site (which is a good place to start), then the Startup package will suffice.  I don't think you'll need the "GoGeek" plan to begin with.
Setup WordPress.  Don't worry too much about the design.  I use GeneratePress for my blogs.  It is a paid theme and allows you to completely customise your site using a point and click interface (i.e no code).  But any free theme will do to begin with.
Start Writing…. 
SiteGround automates the setup process for WordPress and they've designed their platform to walk you through the entire process.  So even if you've come from the world of trading and have no technical experience you can easily setup a blog with them.
Post Ideas for a Forex Affiliate Blog
Here are some ideas for writing good content that will convert into money making leads.  Remember to always be authentic.  Don't just promote something because you'll earn a commission.  This strategy doesn't work in the long run.  Being authentic works!
Platform Reviews – reviews are a great way to target people looking to start forex trading.  The best way to do reviews is to actually use the platform and share your experiences.  Remember authenticity is key.
Trading Ideas – Share your trading ideas.  While you can share ideas on platforms like TradingView, having them on your own blog is a great way to increase conversions.
Market News – Share daily, weekly or monthly updates on the markets.
Scam Alerts – Help your readers by steering them away from Scams.  Unfortunately there are a lot of scams out there (binary options, trading bots etc etc).  You can help your readers avoid a scam and point them in the direction of legitimate products.
Getting started guides – Walk through beginners on how to use a platform.  Remember that a lot of people will have never used forex trading tools before and these can be extremely overwhelming.
Trading Psychology  – Share posts on how to be a better trader and what mistakes beginners usually make.
Promos and Discounts – Promos and discounts are super useful.  Share promos that are currently being offered by trading platforms.
How to Promote your Blog and Brand
Run a Contest – Gleam.io is a platform that lets you run contests for your blog.  This is a great way to get that initial boost.
Use a Newsletter – Start a mailing list!  You can have the most useful blog in the world, but people aren't going to keep coming back to it by themselves.  By capturing email leads, you can build a loyal following.
Promote on your Platforms – If you use a Social trading platform, then you can share updates that link back to your blog.  Just don't be too spammy.  You can also share you blog url on Trading View.
Use Instagram – I'm seeing more and more traders starting to use Instagram.   Have a search and see what other traders are posting and emulate them.
Use Twitter – Twitter is a great way to promote any blog and connect with people interested in trading.  Just remember to do more than just post links back to your blog.
Create a Discord – If you want to have a more intimate community, creating a free discord group is a great way to connect with people.
Profitable Forex Affiliate Programs
Here are some of the best affiliate programs for your forex affiliate blog.  There are literally thousands of platforms out there, but it's much easier to promote larger and legitimate platforms.
Just get Started…
I earn a full time income from trading and blogging.  So I obviously highly recommend it as a way to make money and supplement your income.  The sooner you get started the better.  In my experience blogging income doesn't just happen overnight.  It takes a few months to get the ball rolling and then a few years to really see things explode.  So it's not something for people who aren't willing to stick with it.  But if you are willing, then the sooner you start, the sooner you'll see income.  It's as easy as setting up your first blog and starting your first post!