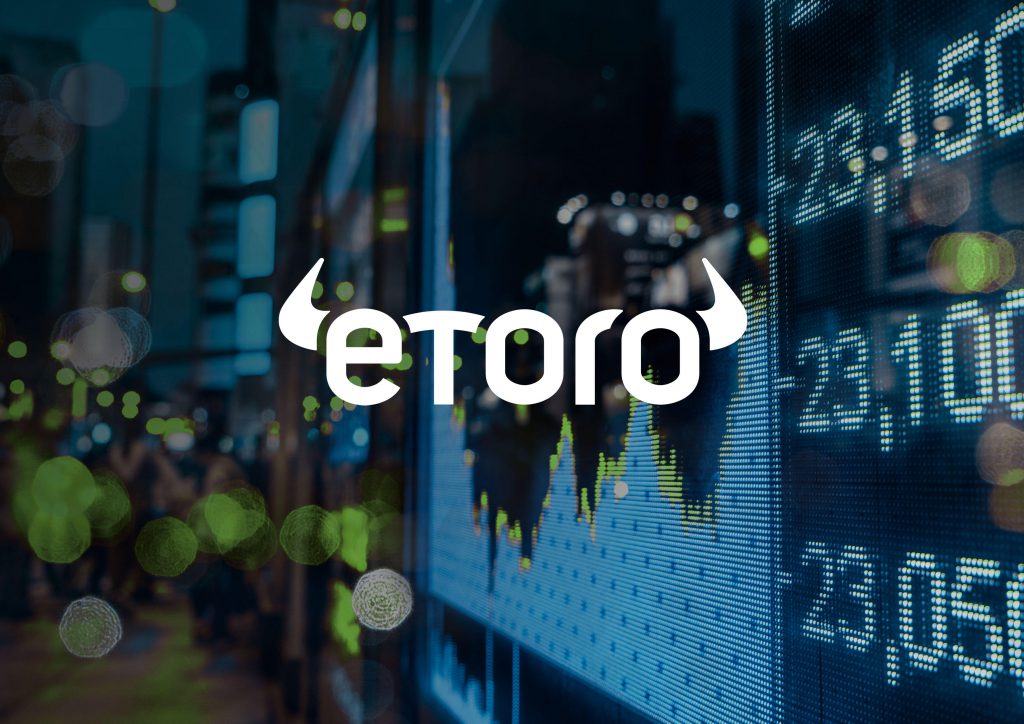 Have you come across the worlds largest social trading platform, eToro and wondering whether it's the right platform for you? Well in this post I'm going to break down what you can do on eToro, what your expectations should be. This way you can make a more informed choice before signing up.
Note – This post doesn't apply to US customers
Is eToro the right trading platform for you
So eToro is both a trading platform and a copy trading platform. It can be used like a regular broker to trade stocks, forex, commodities, cryptocurrency and more. But it can also be used as a copy trading platform. If you're not the most experienced trader, you can automatically copy trades made by more experienced traders.
If you're a less experienced trader:
I think eToro makes an excellent platform for newer traders. This is because you can copy trade. You can browse through the profiles of traders to find the ones who have been profitable in the past using a low risk trading strategy. Then, it's simply a matter of allocating funds. Now whenever the copied trader makes a trade, that same trade will be executed in your account. There are no fees for copytrading. You're charged a spread, which is the same as if you had opened the trades manually.
This is a great way to learn about trading with a helping hand from someone who is more experienced than you. Forex and stock trading is risky. Most retail traders lose money. So it makes sense to get all the help you can and that's why I'm a huge proponent of copy trading. Of course there is still risk – all traders have bad weeks, months etc. But I believe it is less risky and more profitable in the long run to copy trade.
If you're a pro trader
If you're a pro trader than eToro is a great choice for adding a second source of income. The more people who copy your trades, the more money you can make. Now obviously you need to be a good trader. People aren't going to copy you if you aren't making consistent profits over a long period of time. If you are a good trader then it's a win-win situation. You make money from your trading + from the eToro popular investor program. Plus the people who copy you will also make money.
So eToro is a good choice for newer traders and pro traders. If you're already trading successfully on another platform, than I would highly recommend signing up to eToro. You can find out how to become a popular investor here.
Disclaimer: 78% of retail investor accounts lose money when trading CFDs with this provider. You should consider whether you can afford to take the high risk of losing your money.
Why eToro is a good Copy Trading Platform
Here is why I believe eToro is the best copy trading platform:
Huge Selection of Traders
The number 1 thing that kills a copy trading platform is the lack of traders to copy. I haven't come across a platform that has more traders than eToro. This means there is a huge choice for people looking to copy. It means you can find a trader who trades the way you like with the right amount of risk, frequency etc.
Reliable Stats
On eToro you can see exactly how profitable a trader has been in the past. eToro shows this via a % gain (or loss). This percentage is calculated based on all the past trades and the open trades. In the past it was only calculated against closed trades. This means that traders could keep losing trades open forever and it wouldn't affect their profitability score. Well now thats different.

In my experience the stats on eToro are very reliable. If a trader has made a 10% gain over the past 12 months and you've been copying for the past 12 months, then you'll get that same 10% gain. Simple as that.
Great Trading Interface
In my opinion eToro has the best interface of all copy trading platforms. It's easy to use and understand what's going on.
Huge Range of Markets
On eToro you can trade stocks, forex, commodities, indices, cryptos and ETFs. There are stocks from exchanges all over the world and huge number of forex pairs. Plus eToro is regularly adding new cryptos. This means you have access to all the latest investments. Want to invest in the medical cannabis boom? You can do that through eToro. Want to invest in CRISPR? You can do that. Want to take a punt of cryptos? eToro. And of course you can copy traders who are investing in these markets.
eToro is not a good choice if…
You want to invest less than $200
If you have less than $200 to invest, then eToro isn't a good choice for you. If you're just looking to buy some stocks than I would recommend something like Acorns, where you can microinvest.
If you're looking to trade forex with $20….maybe rethink why you're getting into forex. It would be near impossible to trade profitably with such a small amount.
You want to trade with Metatrader
eToro has its own web trading platform. They don't offer MT4 or 5. If you want to trade with those platforms, I'd recommend XM.
You want to get rich overnight
eToro is not a get rich quick scheme. It's an investment. And like all investment it takes time. And remember there is always risk involved. So do your own research!
Can you trust eToro
eToro has been around for a long time and has established themselves with a trustworthy reputation. I haven't heard of any horror stories relating to missing funds or closed accounts that you come across with some dodgy brokers.
How to manage your risk on eToro
Here's how to get the most out of your investment on eToro:
Copy Multiple People
All traders have bad weeks and sometimes bad months. That's why one of the best strategies for eToro is to copytrade more than one person. This means your investment will be spread across more trades. You can also set a stop loss on copy trading. So if a trader draws down too much, you'll automatically stop copying. While this can seem a bit scary, sometimes you need to take a hit and move on.
Only Copy Traders with 12+ months history
I only copy traders on eToro who have at least 12 months history on the platform. I always say that any trader can have a lucky month, but it takes real skill to trade profitably for many months. And remember 12 months is the bare minimum – you might want to wait longer before investing any real money.
Only Copy Traders with a low risk score
eToro gives each trader a risk score between 1 and 10. The higher the score the riskier the trader. My ideal trader would have a risk score of 2, although this is rarer. I'm happy to copy people with a score of 4 or less. The risk score is based on the % of account capital they use for each trade, the markets they trade (crypto is more risky for example) and the leverage they use.
How to get started on eToro
So if you've read this far and decided that eToro is right for you, then here is how you can get started:
Sign up for eToro here. Creating an account is free. (Disclaimer: 78% of retail investor accounts lose money when trading CFDs with this provider. You should consider whether you can afford to take the high risk of losing your money.)
Get verified. Before you can start trading you'll need to get verified. That process is really simple and similar to other brokers/exchanges.
Make a deposit. In order to copytrade, you'll need to deposit a minimum of $200. This is so the copied trade sizes aren't too small.
Start copying or start trading!
Practice Trading
If you're not ready to invest real money into eToro, you can still use the platform. You can trade and copytrade using $100k of virtual money. You could also just sign up, follow a bunch of traders and get free trading advice and even their trades. You don't need to deposit money in order to see the trades made by profitable traders. You can get a free practice trading account here.
You can find out more about eToro here
---
Disclaimer: eToro is a multi-asset platform which offers both investing in stocks and cryptoassets, as well as trading CFDs.
Please note that CFDs are complex instruments and come with a high risk of losing money rapidly due to leverage. 78% of retail investor accounts lose money when trading CFDs with this provider. You should consider whether you understand how CFDs work, and whether you can afford to take the high risk of losing your money.
Past performance is not an indication of future results.
Cryptoassets are volatile instruments which can fluctuate widely in a very short timeframe and therefore are not appropriate for all investors. Other than via CFDs, trading cryptoassets is unregulated and therefore is not supervised by any EU regulatory framework.
eToro USA LLC does not offer CFDs and makes no representation and assumes no liability as to the accuracy or completeness of the content of this publication, which has been prepared by our partner utilizing publicly available non-entity specific information about eToro.