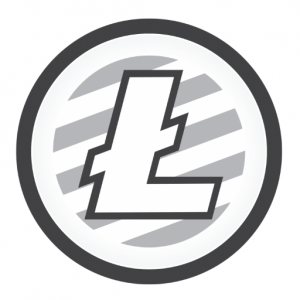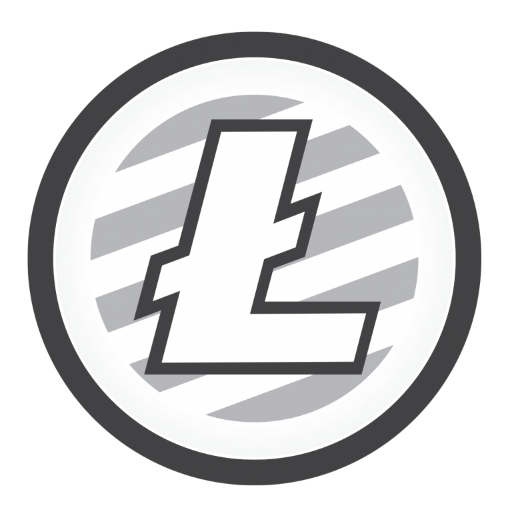 Is Litecoin a good investment option? Does it have a future? And why is it useful? Today I'm going to go through some Litecoin fundamentals to help you make better investment decisions.
What is Litecoin
Litecoin is often considered the "silver" of the cryptocurrency with Bitcoin being the gold. Litecoin was developed after Bitcoin as an alternative for making payments. One downside of Bitcoin is the length of time it takes to process a transaction. Sometimes taking well over an hour or more. So while Bitcoin can be used as a very effective store of wealth, it's not the best for making fast transactions. Litecoin could be a considered a good alternative as the transaction speed is much faster.
What Makes Litecoin Different to Bitcoin?
First of all, Litecoin uses a different mining algorithm. These days, mining Bitcoin is very expensive. But Litecoin uses a different algorithm which can be solved using GPUs. Effectively this opens up mining to many more people and makes it cheaper to get started.
As I mentioned above, transactions confirm much faster on Litecoin, taking around 2 minutes. The transaction fee is also much lower.
Why I use Litecoin
One of the key indicators I use when making a new investment is how useful something actual is. If I'm using a product, and there aren't other good alternatives, chances are there is some underlying value.
I trade cryptocurrencies on a number of exchanges. One of the pain points that i've discovered trading is getting cryptocurrency deposited into an exchange. Using Bitcoin is just too expensive for smaller amounts. And I don't like waiting around an hour for the transaction to complete. So I often use Litecoin to transfer funds between exchanges. It's cheap, cost effective and faster.
So Litecoin has real value for me, and I'm sure many other people will find that same value.
The future for Litecoin
Litecoin is under active development. Charlie Lee, the creator of Litecoin, works on the project full time. And because he isn't hiding behind a fake identity, Litecoin potentially won't suffer from the same level of fraud that happens with Bitcoin (for example con men such as Craig Wright pretending to be the creator of Bitcoin in order to promote his own Bitcoin copy).
Litecoin is listed on Coinbase, so if there is a future run on Bitcoin, you can expect the price of Litecoin to rise as well as more people look for Bitcoin alternatives.
I obviously can't predict the price of Litecoin in the future. However as an established coin, with a good development future, I would invest in Litecoin over many other alt coins. That's just my personal opinion and you should obviously do your own research.
Where to invest in Litecoin
Litecoin is one of the most popular Cryptocurrencies in the world – so it's listed on pretty much every exchange. My recommendation is to start investing on either Coinbase or eToro:
Coinbase
Coinbase is the worlds largest seller of cryptocurrency. They buy and sell Litecoin and run a fully featured cloud wallet.
Buying Litecoin on Coinbase is easy. Depending on your country you can make a purchase using your bank account or credit card and transactions are processed instantly.
eToro
eToro is my broker of choice for stocks and forex and now Cryptocurrency. You can invest in Litecoin on eToro as well as a number of other popular cryptocurrencies. eToro allows you to deposit using PayPal, credit card, wire transfer and more.
eToro acts as a custodian of your cryptocurrency, allowing you to buy in and out of a currency instantly. So if you're looking to take advantage of market movements, then I would recommend eToro for it's trading speed. If you're not a good trader, then you can take advantage of eToro's copy trading features which allow you to copy the crypto trades of more experienced traders.
---
Disclaimer: eToro is a multi-asset platform which offers both investing in stocks and cryptoassets, as well as trading CFDs.
Please note that CFDs are complex instruments and come with a high risk of losing money rapidly due to leverage. 78% of retail investor accounts lose money when trading CFDs with this provider. You should consider whether you understand how CFDs work, and whether you can afford to take the high risk of losing your money.
Past performance is not an indication of future results.
Cryptoassets are volatile instruments which can fluctuate widely in a very short timeframe and therefore are not appropriate for all investors. Other than via CFDs, trading cryptoassets is unregulated and therefore is not supervised by any EU regulatory framework.
eToro USA LLC does not offer CFDs and makes no representation and assumes no liability as to the accuracy or completeness of the content of this publication, which has been prepared by our partner utilizing publicly available non-entity specific information about eToro.