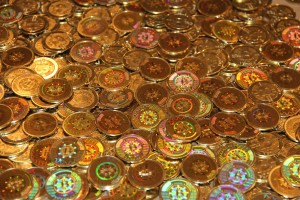 I would say we are currently in a bearish crypto market. Pretty much all the major cryptocurrencies have lost value over the past month. This was on the back of a major bull run where it seemed like bitcoin and ethereum was just going up and up.
So many people are naturally asking – should I keep buying bitcoin, even though the price has gone down?
What is your strategy
Ask yourself this question – do you believe in the currency? Do you believe that people will continue using it? Do you believe that more people will use it in the future. These are fundamental questions. It's important to use fundamental analysis when looking at a market. Because fundamental factors move a currency more than anything else.
So if your research tells you that there is a good fundamental case for bitcoin and other cryptocurrencies, then you shouldn't be too concerned by these price corrections.
Don't Panic
One of the biggest mistakes new investors make is panicking in a down market. If you sell while you're down, you lose everything. Don't make any rash decisions. Although I can't predict where the price of Bitcoin will go, if you look at it's history, you'll see this isn't the first time this has happened.
Dollar Cost Averaging Bitcoin
Dollar cost averaging is a traditional investing strategy. It basically just means buying into an investment at regular intervals. In doing so, you eliminate some of the volatility. DCA will work for bitcoin just like it does for other investments.
If you believe it's all hype
If you believe there is too much hype surrounding bitcoin or other currencies, then don't sit about whinging – it's possible to still trade! You would just open short positions instead of long, via a CFD trading platform such as eToro or Whaleclub. One thing that I'm sure is currently happening is even the bullish traders are opening short positions to take advantage of this current downturn.
What I'm doing
I bought a bunch more cryptocurrency through coinbase – simply because I believe that we're in a bearish market. And traditionally, those who buy in a downturn make the biggest profits. But as always, don't trust me – always do your own research!
Have recent market events changed how you buy Cryptocurrency? Let me know in the comments
---
Disclaimer: eToro is a multi-asset platform which offers both investing in stocks and cryptoassets, as well as trading CFDs.
Please note that CFDs are complex instruments and come with a high risk of losing money rapidly due to leverage. 78% of retail investor accounts lose money when trading CFDs with this provider. You should consider whether you understand how CFDs work, and whether you can afford to take the high risk of losing your money.
Past performance is not an indication of future results.
Cryptoassets are volatile instruments which can fluctuate widely in a very short timeframe and therefore are not appropriate for all investors. Other than via CFDs, trading cryptoassets is unregulated and therefore is not supervised by any EU regulatory framework.
eToro USA LLC does not offer CFDs and makes no representation and assumes no liability as to the accuracy or completeness of the content of this publication, which has been prepared by our partner utilizing publicly available non-entity specific information about eToro.