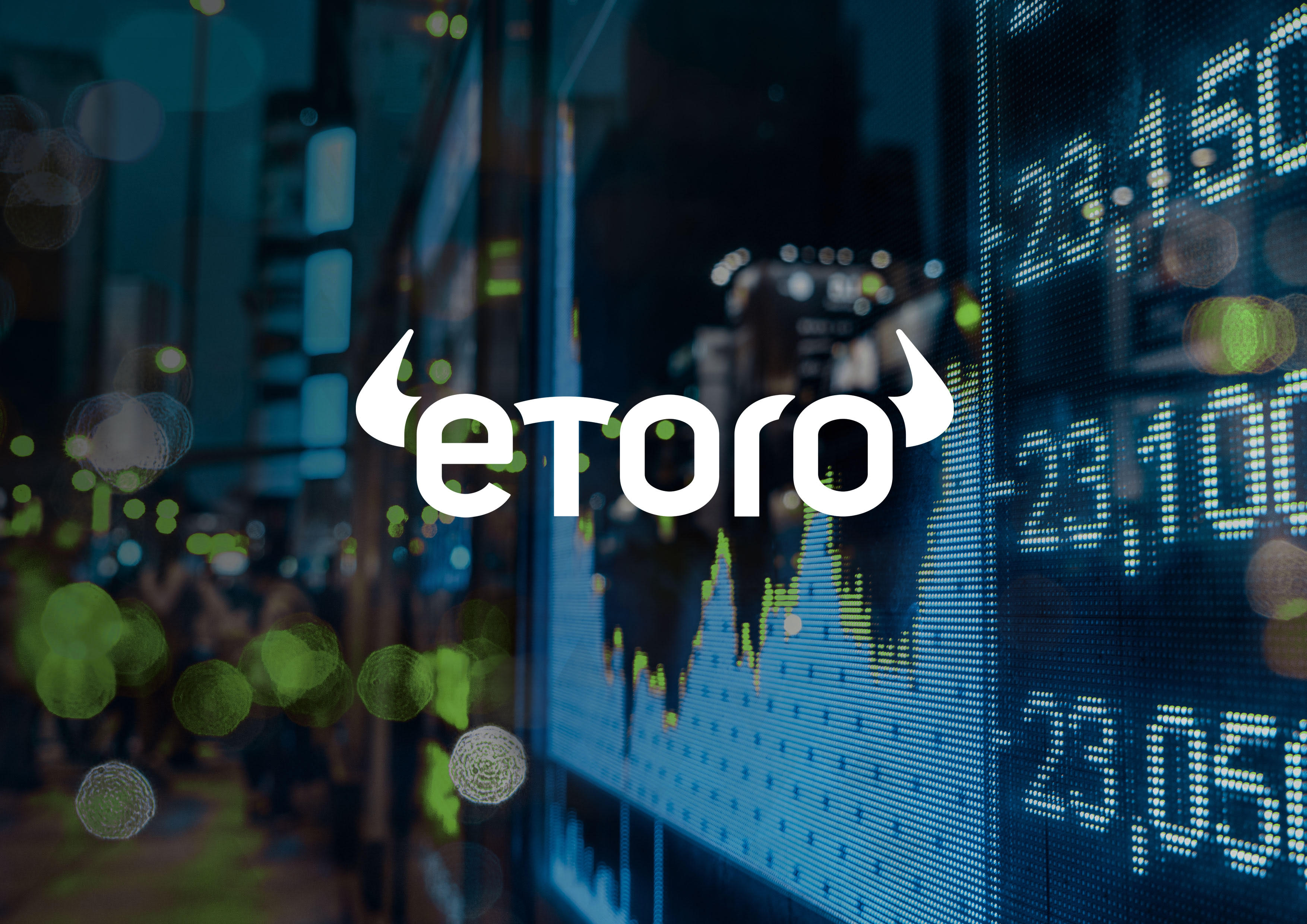 Note – This post doesn't apply to US customers
Here are my top eToro trading tips for 2020. Each year I like to put tougher a little guide on what I think works best. Of course this is just my experience and you should do your own research to make sure it's the right type of investing platform for you.
So what is eToro? eToro is a popular social trading platform. It's a bit like if you combined Facebook with a Broker. Each trader has a feed that you can follow. You can see the trades they have opened and closed and you can even copy those trades using eToro's copytrading feature.
How to Find the Best traders
Here are some of the settings I use when searching for traders on eToro. This is by no means a definitive guide, but it should point you in the right direction.

Copy Traders with 1+ Years of Stats
The great thing about eToro is you can see exactly how successful a trader has been in the past. It doesn't show you how much money they have made, but rather a percentage gain. And this is the all important number. I've seen many traders who looking promising for a month or two, but then drop off and post big losses. So I only try and copy traders who have shown consistent gains in the past. For me to copy a trader they need at least 12 months of history on the platform.
Any trader can be successful for a month or two with shear luck. But it takes skill to be successful over the long term
Copy Traders with a low risk score
eToro assigns a risk score to each trader. The lower the number, the less risky the trading strategy. A high score indicates that a trader is using a large percentage of their account capital for individual trades, trading with high leverage or trading in more risky markets. I consider a score of 4 or less to be pretty good.
Look at what they're trading
I like to look at the positions a trader is currently holding and what they did in the past. If I see a lot of open trades, they are currently in the red, that's a bit of a red flag. I also look to see how long they hold each position. For stock traders, I'm happy for them to keep trades open for many months. But for forex traders, I worry that they are digging themselves into a hole (the stock market historically has always recovered. Where as with forex you're trading a currency against another one. There is no reason for it to recover).
Check a Traders Drawdown
The drawdown is the price difference between the high and the low over a set period. So a weekly drawdown would be the difference between the high point in a week and the low point. My view is the smaller the drawdown the better. Some traders have different trading styles, but in general a low drawdown is lower risk.
My Top Tips for Trading and Copy Trading on eToro
Diversify
eToro has a huge range of products to invest in. Personally I like to have a diverse portfolio. This might mean copying multiple traders. Or copying 1 or 2 traders and investing in other products.
Set a stop loss
This is done automatically. Would recommend for copy trading, just don't set it too tight. Remember all traders have bad weeks and even bad months. The best traders will recover. But if you close out as soon as they post a small loss, you won't be able to take advantage of their gains. A rookie trading error is setting very tight stops and not letting investments run their course. 20% is a good SL for copy trading in my opinion.
Investing in ETFs
You can invest in various ETFs on eToro. They great thing about ETFs is you get a diversified portfolio in one investment. In 2019 the stock market went on an incredible bull run. If you were holding an S&P500 ETF or similar you would have done well. They aren't the most sexy product to invest in, but they are one of the less risky. You can invest in ETFs/Index Funds on eToro without using leverage. A long position without leverage will attract no daily or weekend fees so they are perfect for long term gains.
Trade with little to no leverage
Leverage is a powerful trading tool if you're an experienced trader. For most people I always recommend using no leverage. One of the big advantages eToro has over other trading platforms like Plus500, is that you can set 1x or no leverage. If you're a crypto trader this is especially important as crypto can be a hugely volatile market.
Open trades with a small % of account capital
If you use 100% of your account capital on one trade, and it doesn't work out, you're basically going to get nowhere. Use a small amount of capital for each trade. In an ideal world I would recommend 1%. But that would require having a lot of capital to begin with. Just try and use as little as possible – especially if you're a newer trader.
Start with a Virtual trading Account
When you sign up on eToro you are automatically given a free practice trading account. You can switch between your real and virtual account at any time. This means you can practice trading and copy trade or manually trade all at the same time. Sometimes I have a trading idea that I'm not 100% sure about, so I use the virtual account to test it out. I'd rather win a virtual trade and miss out on making money then lose a real trade and lose my capital.
Some Common eToro Questions I get:
How much money do you need to start investing on eToro?
You can start copy trading with $200. You need a minimum of $200 to copy each trader. This is just so copied trades are minutely small. You can open manual trades for less (different assets have different minimums). There are also different first time deposit minimums based on your country.
Are stocks mine if I buy them on eToro?
Sort of and depending on where you live. I believe in the UK stocks are real, in Australia for example they are CFDs. From a trading perspective it really doesn't make any difference and you won't notice the difference in underlying mechanics. But I do believe the difference is due to the way tax works in different countries?
You will earn dividends on all stocks on eToro.
How does Copytrading Work?
So when you copy someone, you allocate funds and these funds will be used to copy any trades that the copied trader makes. The trade size is based on proportions. So if the copied trader uses 2% of their balance to open a trade, 2% of your allocated funds will be used to open the same trade.
Do I need to manually close copytrading positions?
No. You can close a trade manually yourself and stop copying a trader at any point. However if a copied trader closes a trade, the same trade will be closed in your account.
Do I need to copytrade?
No eToro is just a regular trading platform. If you want to just invest in some Apple stock you can do that. If you want to trade forex you can do that too. Copytrading is just one feature on eToro.
Let me know in the comments if you have any other questions. And remember that things change, so do your own research.
What are your eToro Trading Tips?
Let me know in the comments how you've been finding eToro. I'd love to hear if it's been working well for you.
If you're after more etoro tips, here is a more comprehensive copytrading guide. I've also put together an eToro review for 2020 with everything that's new on the platform.
---
Disclaimer: eToro is a multi-asset platform which offers both investing in stocks and cryptoassets, as well as trading CFDs.
Please note that CFDs are complex instruments and come with a high risk of losing money rapidly due to leverage. 78% of retail investor accounts lose money when trading CFDs with this provider. You should consider whether you understand how CFDs work, and whether you can afford to take the high risk of losing your money.
Past performance is not an indication of future results.
Cryptoassets are volatile instruments which can fluctuate widely in a very short timeframe and therefore are not appropriate for all investors. Other than via CFDs, trading cryptoassets is unregulated and therefore is not supervised by any EU regulatory framework.
eToro USA LLC does not offer CFDs and makes no representation and assumes no liability as to the accuracy or completeness of the content of this publication, which has been prepared by our partner utilizing publicly available non-entity specific information about eToro.