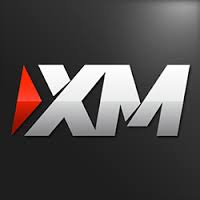 XM is a popular forex broker.  I wanted to share with some strategies for using XM and hopefully making some money.  I've used XM in the past to put to practice my forex scalping method.
Get Started with $30 free
You can try XM risk free with a $30 no deposit bonus.  Using the bonus offer is a good way to get familiar with the platform – especially if you've never used an MT4 broker before.
Not for complete Beginners
I don't recommend using XM if you are new to forex.  Forex is extremely volatile and if you don't know what you are doing then you can easily lose your money.  If you're a beginner I recommend:
Start with a Practice account – do yourself a favour and put yourself through a forex training course.  This will put you ahead of the pack and you won't be going into trading completely blind.
Try copytrading forex instead on a platform like etoro.  Copytrading lets you trade forex without the same level of risk.
Take part in the Forex Competition
A good way to make money on XM alongside your regular trading is through the forex competition that XM holds.  Prize money stands at $1,000,000 and there are plenty of prizes to win.  If you're a talented trader, then you should definitely get on board with this.  You could net yourself a massive prize.
Don't Over Leverage
Although XM allows leverage up to 888:1, I would highly recommend against using such high risk trading.  Unless you've got an absolute sure fire bet (and let's face it, when does that happen), use a more moderate trading strategy and you'll have long term success.
Use the Market Updates
As a member of XM you'll get access to market video updates.  Take advantage of these to stay on top of the economic news coming out around the world.  XM tries it's best to give you an advantage over other traders – you may as well take advantage of these perks.