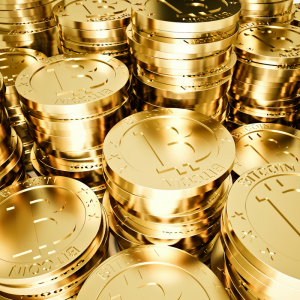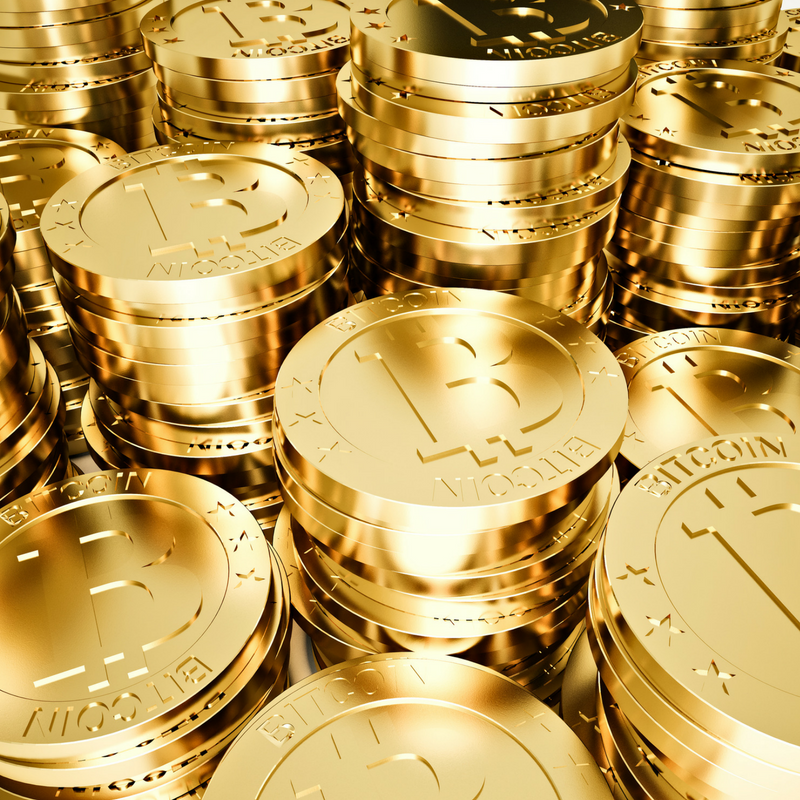 During 2020 there will be a Bitcoin Halving event.  What this basically means is Bitcoin Miners will receive half the reward they currently get for successfully mining a block.
This means there will be much less Bitcoin being created everyday.  And due to the simple economics of supply and demand, many people believe this will push the price of Bitcoin Higher.
How to make money from the Bitcoin Halving
This event could be an exciting money making opportunity.  The price of Bitcoin is largely driven by speculation.  The Bitcoin Halving is going to create a lot of buzz in the crypto community but will also be mentioned in the mainstream media.  This could create a lot of demand for Bitcoin, similar to what happened in 2017.
Buy Bitcoin and Hold
The simplest way to profit from the Halving event it to buy and hold Bitcoin.  Trying to time when the market will explode is tricky.  So by buying Bitcoin and just being patient you'll potentially profit from doing very little.
I would recommend scaling into a position using Dollar Cost Averaging.  This means investing small amounts at regular intervals.  Investing like this will help protect you against buying at the wrong time.  After the price of Bitcoin rises, you can use this same strategy to sell your Bitcoin.
These are the places I usually recommend to people:
Coinbase – the best interface for beginners.  If you're a casual investor this is the place to go.  Even if you don't have technical skills you'll be able to buy Bitcoin on Coinbase.
Binance – One of the worlds most popular exchanges.  A little more difficult to use than Coinbase.
Pro Tip – you can also use Coinbase Pro.  The fees are lower, but you'll have to buy bitcoin through an exchange interface.  This can be very confusing so I would only recommend this to more advanced users.
Once you've bought Bitcoin I wouldn't recommend storing large amounts on the exchange you used.  The best thing you can do is transfer it to a wallet:
Coinbase Wallet – this is a seperate product to Coinbase, available on the App Store.  The mobile wallet lets you store your private keys.  While not as secure as a hardware wallet, it is suitable for most users.
Ledger Nano– The Ledger Nano X (and S) are hardware wallets.  They can be a little tricky to use, but I find most people can figure it out.  This is the most secure way to store Bitcoin.
Bonus Offer – get $10 free Bitcoin when you signup to Coinbase through this link.
Open a Leveraged Position
Buying and hodling is the easiest way to profit from the Bitcoin Halving.  If you're looking for something more advanced (and potentially more profitable), then trading using a leverage position could be for you.  Leveraged or margin trading, lets you control a larger position using a smaller amount of capital.    It can be extremely profitable.
This is risky.  Trading with leverage is hard.   If you're new to Bitcoin and new to trading, this isn't for you.  There are other trading methods I would recommend.
If you are going to trade Bitcoin using leverage, these are the platforms I recommend:
FTX – this exchange is part owned by Binance.  You can trade a variety of different contracts and options.  It has excellent liquidity and allows you to deposit a number of different USD stable coins including Tether and USDC.   This is currently my goto exchange for more exotic trades (such as shorting BitcoinSV).
PrimeXBT – Trade with up to 100x leverage.  A really nicely designed trading platform that requires no KYC.  So if you care about privacy this is a great platform.  You won't need to upload any personal docs (which I hate doing!).
Binance – Binance recently added margin trading.  The platform isn't as intuitive as the other two.
Bonus Offer –  Get a deposit bonus of 35% when you sign up to PrimeXBT on this page.
Bet Against the market
Do believe the Bitcoin Halving is all nonsense?  Maybe you thing the event has already been priced in.  You could choose to short Bitcoin.  This is a super risky strategy.  Most short sellers end up going broke over the long run.  Remember the market can remain illogical longer than you can remain solvent.
If you do want to be a bear and short Bitcoin I would recommend doing it through either FTX or PrimeXBT.
What I'm Doing
Personally I'm just holding onto my Bitcoin for now.  I increased my holding over the past year, during the bear market.  I'll hold onto it until Bitcoin reaches a new all time high and then sell some.
Let me know in the comments how you plan on trading the Bitcoin Halving Event.