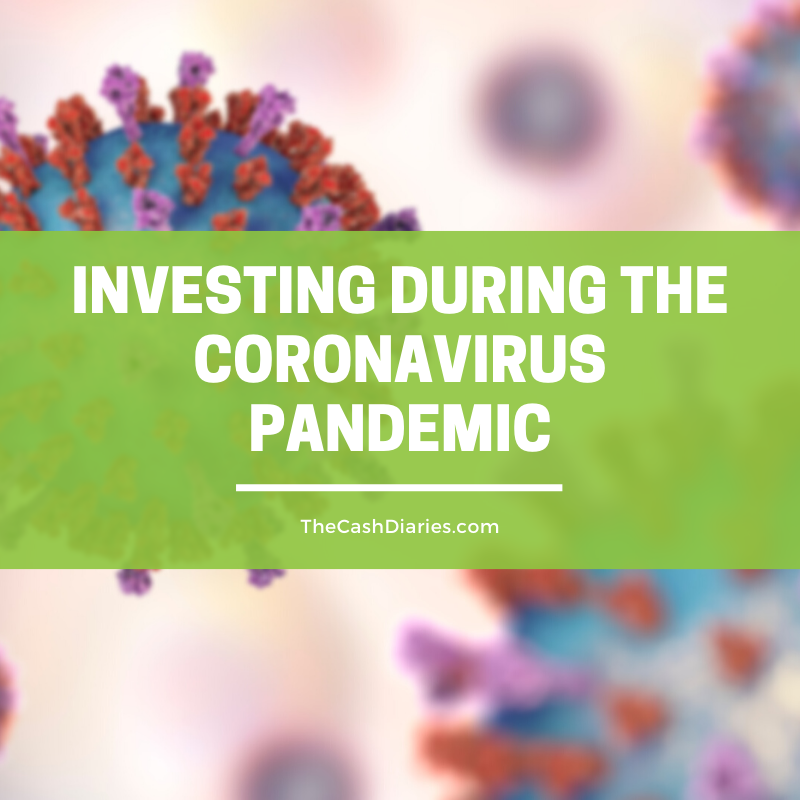 The markets are currently crazy. Does that mean you should steer clear of investing and instead stash a pile of cash under your mattress? Well there are a few things you can do that will make investing during the Coronavirus Pandemic a little less crazy.
These are my tips for investing at the moment:
Don't Panic
If you already own shares and you are investing, then it's important to not panic. People lose money in the long run when they sell during a downturn. In the past the market has always recovered and gone on to post new highs. So selling now isn't a smart move. If you own shares, you've only lost money on paper. Those losses haven't been realised until you sell.
Invest in ETFs
We're going to enter a recession. During a recession individual companies might fail. And if you've invested in those stocks you could lose your money. While that does seem unlikely, it's possible. If you're looking to buy into the market while the prices are low, then I would recommend looking into ETFs. An ETF or Exchange Traded Fund, is made up of hundreds of underlying stocks.
This means you can invest into a diversified portfolio with just one investment. I trade ETFs on eToro. I like being able to trade ETFs alongside stocks from all over the world. And you can get started with as little as $50 (for stock trades) and $200 for ETFs. You can also invest in partial stocks, meaning you don't need to buy a full share.
Dollar Cost Averaging
Trying to pick when the bottom will finally occur is almost impossible. It's basically just guesswork. So how do you avoid buying stocks at the wrong time? Dollar Cost Averaging! This is where you invest small amounts at regular intervals.
My favourite place to take advantage of Dollar Cost Averaging is Acorns. During this volatile period, I've setup a daily investment. This way, if the market drops or soars, I'm not missing out on any of the action. And with Acorns you can invest with as little as $5. So even when times are tough, investing is possible.
Setup an Emergency Fund
I always think in times like this it's super important to have an emergency fund. This is basically money that is liquid and set aside for an emergency. My emergency fund will be there to cover any unexpected bills. And if I lose my source of income, it'll get me by until I can find more work. So I'm making sure I'm not putting all my income into investments and making sure I have more cash then I usually would.
Investing in Gold
Gold is seen as a safehaven asset. In the past, when markets have been volatile, the price has gone up. I'm still sitting on the fence when it comes to gold. I like to think crypto will be the safe-haven of the future. But for those interested in trading Gold, you can do it through eToro as well. Be wary of physical gold. While it sounds great, it's often not as liquid as people think. Selling it can be a hassle and you'll pay a lot in fees.
In Conclusion
So these are my top tips for investing during the coronavirus pandemic:
Be careful of individual stocks – companies may fail in the coming recession.
Take a look at ETFs – these will give you a lower risk portfolio (but still expect wild market swings atm)
Don't sell at the bottom – this is the number 1 rookie mistake. Be patient and don't panic sell.
Dollar Cost Average – this will protect you from the market volatility. And you won't need to worry about buying at the perfect time.
Hopefully we'll all get through the next few months ok
---
Disclaimer: eToro is a multi-asset platform which offers both investing in stocks and cryptoassets, as well as trading CFDs.
Please note that CFDs are complex instruments and come with a high risk of losing money rapidly due to leverage. 78% of retail investor accounts lose money when trading CFDs with this provider. You should consider whether you understand how CFDs work, and whether you can afford to take the high risk of losing your money.
Past performance is not an indication of future results.
Cryptoassets are volatile instruments which can fluctuate widely in a very short timeframe and therefore are not appropriate for all investors. Other than via CFDs, trading cryptoassets is unregulated and therefore is not supervised by any EU regulatory framework.
eToro USA LLC does not offer CFDs and makes no representation and assumes no liability as to the accuracy or completeness of the content of this publication, which has been prepared by our partner utilizing publicly available non-entity specific information about eToro.