Did you know that you can use Bitcoin to trade and profit from stocks. Thanks to platforms such as 1Broker and Whaleclub that deal exclusively in digital currencies, trading using Bitcoin is just as easy as trading using fiat currency. So if you're looking to put your cryptocurrency to work and use it to trade, read on to find out how.
Trading Stocks on 1Broker
1Broker is currently my favorite place to trade using Bitcoin. That's thanks to it's low fees and good range of markets. It doesn't have as good a Interface as whaleclub but it's still a great place to trade. If you're looking to starting trading with Bitcoin, then I recommend starting at 1Broker.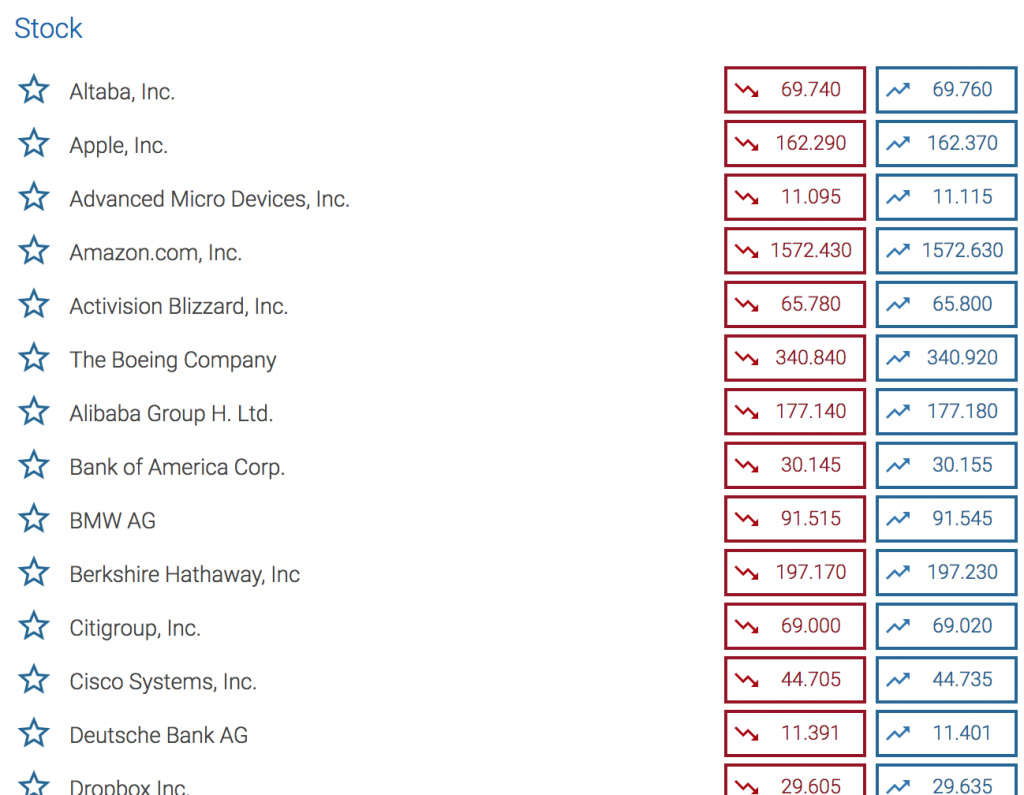 What you trade on 1Broker
As well as stocks, you can also trade forex, commodities, indices, and cryptocurrencies. If you're new to trading, then I would recommend starting with either stocks or indices. These are usually more stable. Indices are like an average of an entire market. So they don't tend to move around as much as forex or cryptos.
How to trade on 1Broker
Trading on 1Broker is pretty easy. While trading might seem complicated at first, once you've made a trade or two, you'll pick things up pretty quickly. I'll take you through the steps:
Register an account. registration is quick and easy. And because 1broker only deals in digital currency, there is no complex verification process.
Deposit Bitcoin. I recommend depositing at least 0.002 Bitcoin. Any less and you won't have enough to trade profitably with.
Find a Market. Click on the markets link to see the different markets you can trade in. Find a market you're comfortable trading in. You might want to start with something familiar such as Apple stocks.
Open a Trade. Click the blue button next to a stock to open a trade. This will open a long trade. You could also a "short" trade, but short trading in my opinion is more difficult.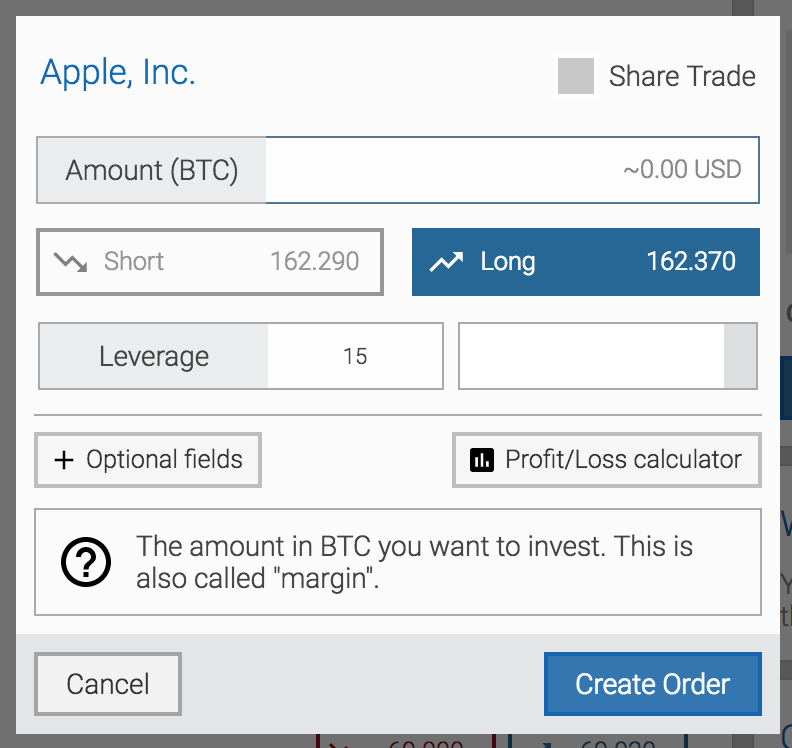 Tips for getting the most out of 1Broker
Don't use too much leverage – leverage is a tool to increase your profits. It allows you to control a larger position with a smaller amount of capital. The downside is that if the market moves against your trade, your losses will be multiplied too.
Don't close out your winning trades to soon – it's tempting to close out a trade as soon as it's profitable. However you need to take into account that at some point you'll open a losing trade. So your winning trades need to profit enough to cover a future bad trade.
Start with Indices – Because indices have had a profitable trend over the past 5 years, it's a pretty good bet to go long on them. The S&P 500 Index is pegged to the U.S economy. So it should continue rising in value over time.
The Benefits of Trading Stocks on 1Broker
Keep and Easy Signup with no Verification
If you value privacy, then you'll like 1Broker. I've always been a little uncomfortable uploading documents such as a passport to pass verification on brokers. What happens if the broker is hacked???? So it's nice to see the 1broker values privacy.
Potential Tax Benefits
If you're trading exclusively in cryptocurrency and never convert back to fiat, you could potentially see tax benefits. However, it's best to check with an accountant because this might not be the case where you live.
Copy Trading
1Broker has a handy copy trading feature. If you're new to trading, and don't know what trade, you can automatically copy the trades of better traders. Whenever they make a trade, your account will too. If you're looking to copy trade using fiat currency, check out this guide on my favorite copy trading platform.
Can you make money on 1Broker?
Absolutely! You only have to look at the top traders on the platform who share their trades to see the gains they have made. But remember, trading does take practice 🙂
You can find out more about 1Broker here
---
Disclaimer: eToro is a multi-asset platform which offers both investing in stocks and cryptoassets, as well as trading CFDs.
Please note that CFDs are complex instruments and come with a high risk of losing money rapidly due to leverage. 78% of retail investor accounts lose money when trading CFDs with this provider. You should consider whether you understand how CFDs work, and whether you can afford to take the high risk of losing your money.
Past performance is not an indication of future results.
Cryptoassets are volatile instruments which can fluctuate widely in a very short timeframe and therefore are not appropriate for all investors. Other than via CFDs, trading cryptoassets is unregulated and therefore is not supervised by any EU regulatory framework.
eToro USA LLC does not offer CFDs and makes no representation and assumes no liability as to the accuracy or completeness of the content of this publication, which has been prepared by our partner utilizing publicly available non-entity specific information about eToro.