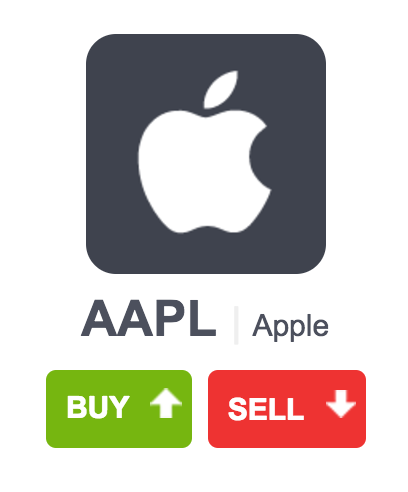 eToro is a popular trading platform with over 13 million members around the world.  If you live in the United Kingdom or Australia you can buy and invest in real stocks on eToro.  And the best thing about eToro is you can invest in these stocks without paying any commissions!  This means you can buy stocks such as Tesla, Apple, Amazon, Netflix and hundreds more, all without any commissions.
Note – This post doesn't apply to US customers
Here is my guide to buying real stocks on eToro:
Advantages of Buying Stocks on eToro
No Commissions – When investing in real stocks on eToro you won't pay any commissions to buy or sell the shares.
Fractional Investing – You don't need to buy a complete share on eToro.  You can buy just a fraction of a share.  This is great for investing in shares that have a large share price such as Alphabet (which is priced over $1k).
Invest with just $50 – You can start investing in shares with just $50.  You don't need a huge amount of money to start buying shares.  You can build up a diversified portfolio with less money.
No Ongoing Fees – You can hold onto your shares for as long as you want, without paying any ongoing fees.  You don't need to worry about making a certain number of trades each month, and there are no monthly subscriptions.
You own the underlying asset – Ever wondered if you do own shares on eToro? If you're buying stocks on eToro in the U.K or Australia you own the underlying asset.  This means you do own the shares.
Copy Trading on eToro
One of the big advantages of using eToro is it is both a broker and a social trading platform.  Social trading is a bit like combining Facebook with a broker.  On eToro every trade a trader makes is shared with the community.  You can also follow and even automatically copy every trade a trader makes.
If you're new to investing in stocks, then copy trading is a great way to learn from more experienced traders.
While there are many platforms that let you invest in stocks with zero commissions like Etoro does, there aren't many platforms that also incorporate social and copy trading features.
Other Trading on eToro
I mainly trade stocks and crypto on eToro and have also dabbled in copy trading.  This strategy has worked well for me.  I also follow a lot of traders on eToro to get their tips and tricks.
As well as investing in real stocks, you can also trade forex, crypto (like bitcoin and ethereum), etfs, commodities (like Gold, oil and silver) and indices.    You can also trade stock CFDs with leverage.  However these products are more complex finacial instruments and I would only recommend these for advanced traders.
You can find out more about eToro here