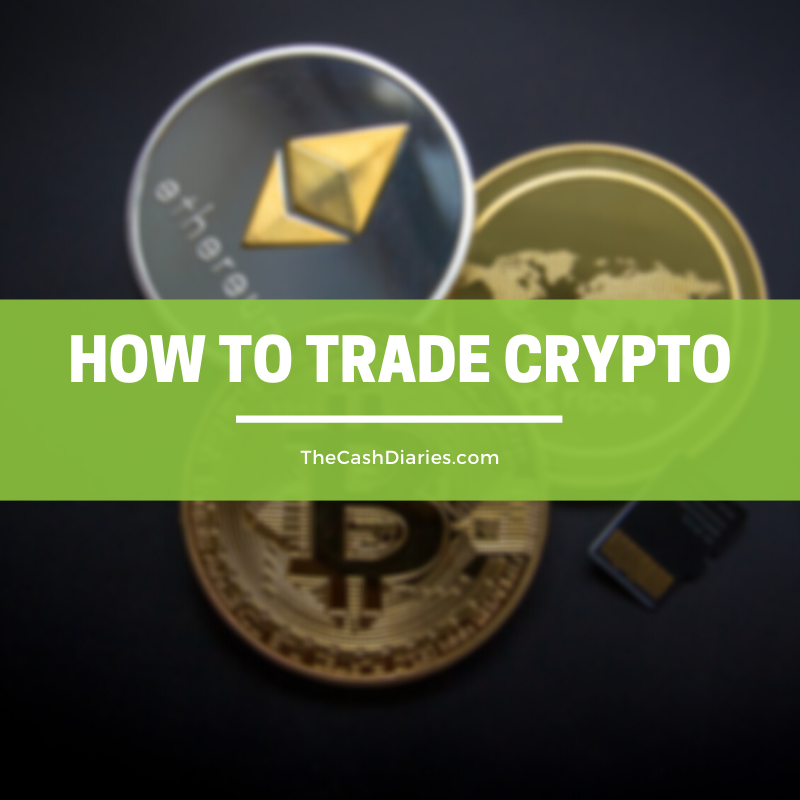 Cryptocurrency markets are volatile, fast paced and continuously evolving. This means there are plenty of opportunities for you to trade crypto and potentially make profits, but it also means there are lots of things to be wary of.
So if you're looking to trade cryptocurrency in 2020 here is my beginners guide. Here are my top tips for having more success and reducing your risk.
The best platforms for Cryptocurrency trading
Choosing the right trading platform is key.
Binance – Binance is a popular exchange and trading platform. They recently also added margin trading which allows you to trade with leverage. Binance supports a huge number of different cryptos with good volume. Although it is possible to purchase crypto through Binance, it can be expensive. So most people buy crypto using fiat elsewhere and transfer it into Binance. Binance is 100% crypto platform, meaning you can't trading using fiat.
Coinbase Pro – Coinbase is a popular US based exchange. Coinbase Pro is the trading platform designed for advanced and institutional users. You can trade a number of popular cryptos on Coinbase Pro against the USD (for U.S users) or against the USDC stable coin.
eToro – eToro has two big advantages over the other platforms. First, you can trade using Fiat. eToro is a traditional trading platform so you can trade crypto alongside other assets and you can also deposit fiat using a credit card or bank transfer. The second advantage is copy trading. This lets you copy the trades made by other, more experienced traders. I go into this in more detail below.
PrimeXBT – PrimeXBT is a CFD trading platform. It lets you trade Bitcoin and other cryptos with upto 100x leverage. I would only recommend this platform to advanced users.
Top tips for trading crypto
Start with a Practice Trading Account – many platforms offer practice trading accounts that let you trade under real market conditions with virtual currency. My favorite platform for practice trading is eToro. They give you $100k in virtual funds. Practice trading is a great way to become a better trader without risking real money.
Use zero or low leverage – Using too much leverage is how most beginners end up losing money. If you're new to crypto trading, start trading without any leverage.
Don't FOMO – Attempting to jump into a trade during a big market movement can be costly. It's better to have a clear plan and stick with it.
Getting Ideas to Trade Crypto
Here are some places where you can learn more about trading:
TradingView – This is my goto charting tool. You can create and annotate charts and share them with the rest of the community. You can also follow other traders to get ideas.
eToro – eToro is a social trading platform where traders share their ideas. You can follow traders just like you would follow someone on Twitter or Facebook and build up a feed of trading knowledge.
Twitter and Reddit – Crypto Twitter and Crypto Subreddits can be useful to follow various projects and keep to date with the latest news.
CryptoClicks – A starting page on where to find the latest crypto resources.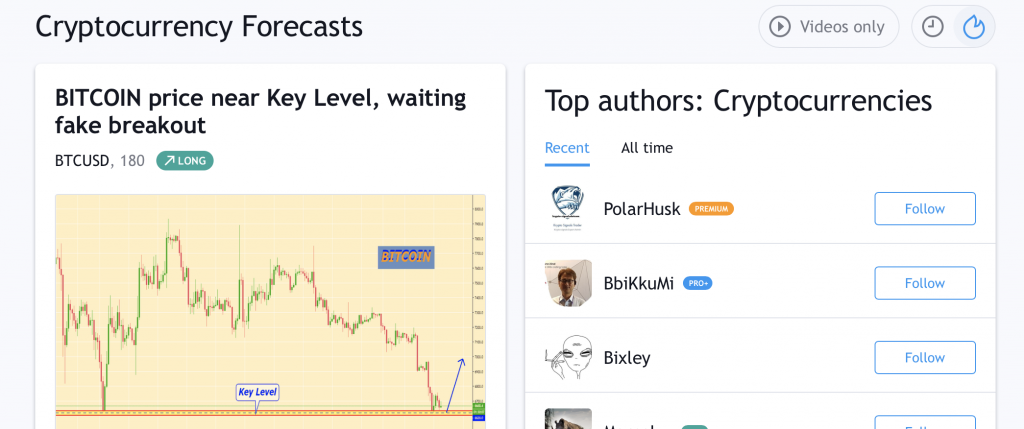 A simple strategy for crypto trading
If you're looking for a simple strategy to crypto trading then here is one that many of the big whales use. It's ridiculously simple:
Wait for a Big Dump – Wait for a big dump to happen. These happen on a semi-regular basis. Make sure you wait for the move to play out.
Open a long position with low leverage or no leverage using <10% of your trading capital.
That's it! Because you're using low leverage (or no leverage), there is little to no chance of getting stopped out in any chopping trading conditions. For this strategy to work, you need to have the overall belief that the crypto you are trading will gain in value over time. So this will probably work best for Bitcoin.
And because you're only using a small proportion of your trading capital, you can open additional trades depending on the market movements.
How to copy other peoples trades
If you want someone to do all the work for you, then you should use a copy trading platform. This will let you allocate funds that will be used to automatically copy the trades made by another trader. You can even build a portfolio of multiple copy trades.
I recommend eToro for copytrading. Here is why:
Proportional trades – This is probably the best feature. Each trade that's copied is copied based on the % of account capital the original trader is using. So if a trader uses 1% of their account capital to open a trade, the same trade will be opened using 1% of the funds you've allocated to copy the trader. This feature means that you can copy a trader who is using much more capital to trade.
Risk Scores – eToro shows a risk score for each trader. This will help you reduce your risk by only copying traders who have a lower risk trading style.
Low barrier to entry – it takes just $200 to start copy trading. You don't need to spend thousands of dollars to start investing.
You can find out more about eToro here
---
Disclaimer: eToro is a multi-asset platform which offers both investing in stocks and cryptoassets, as well as trading CFDs.
Please note that CFDs are complex instruments and come with a high risk of losing money rapidly due to leverage. 78% of retail investor accounts lose money when trading CFDs with this provider. You should consider whether you understand how CFDs work, and whether you can afford to take the high risk of losing your money.
Past performance is not an indication of future results.
Cryptoassets are volatile instruments which can fluctuate widely in a very short timeframe and therefore are not appropriate for all investors. Other than via CFDs, trading cryptoassets is unregulated and therefore is not supervised by any EU regulatory framework.
eToro USA LLC does not offer CFDs and makes no representation and assumes no liability as to the accuracy or completeness of the content of this publication, which has been prepared by our partner utilizing publicly available non-entity specific information about eToro.