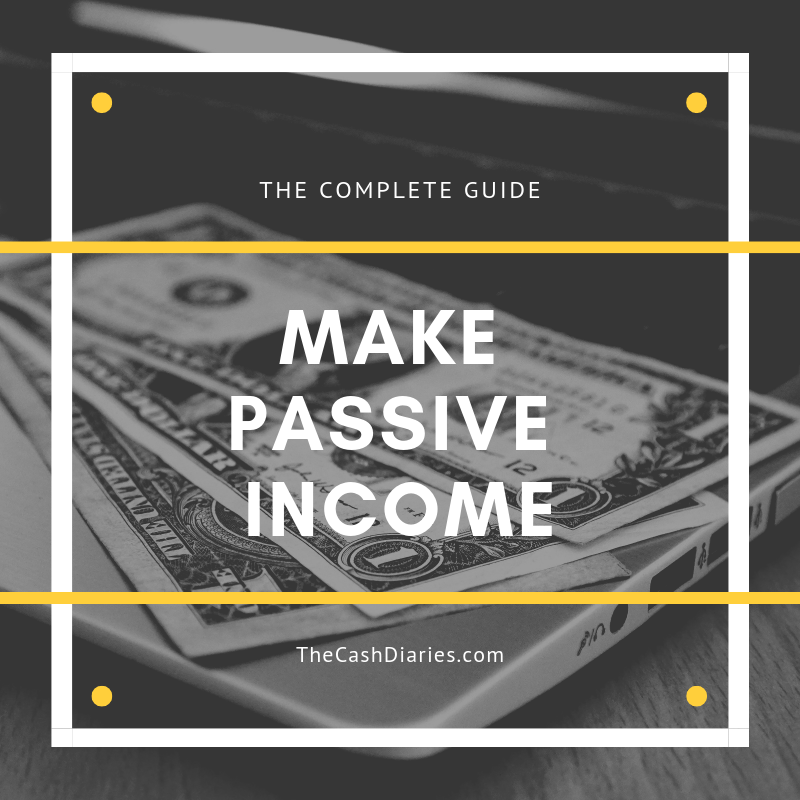 Passive income is any income source that isn't directly tied to the hours you work. Most people get paid by the hour, or a fixed a salary. So no matter how hard they work, they'll always be only paid for the 9-5. The idea behind passive income is building a source of income that works for you irregardless of the time spent.
Is Passive Income really effortless?
Just because passive income isn't tied to a set work schedule doesn't mean it requires zero effort to setup. In fact setting up a passive income can take way more work than a regular job. But the cool part is that you are rewarded with income later on down the track for putting in the hard yards now.
So how do you make passive income? Well I've put together a few ideas that you can get started with today. You don't need hundreds of thousands of dollars to get started either. All of these ideas can be started with less than $100. And if you put in the effort now you could be earning money without having to do much work at all.
Blogging
Once you've setup a blog, it can generate a steady stream of income without you needing to do very much at all. And, if you want to grow it beyond passive income, it's still possible to earn a full time income from blogging.
Earning Passive Income with Blogging
Most blogs make the majority of their income through sponsored posts, affiliate marketing and advertising.
Sponsored Posts: Brands pay bloggers to include a sponsored post on their site. Marketers are looking for traffic or backlinks. Be careful that you only accept unique sponsored content and make sure it fits the theme of your blog. You can charge at least $100 for a sponsored post. Don't be fooled into paying less, no matter how small your blog is. Sponsored posts are valuable!
Affiliate Marketing: affiliate marketing is where you link to a product and if someone buys that product after clicking your link, you'll earn a commission. Amazon runs the worlds largest affiliate program, but there are thousands of others too. Commissions can be anywhere from a few cents to hundreds of dollars.
Advertising: You need a fair bit of traffic before you can start placing ads, but for high traffic blogs it can be very profitable. You can either sell ads directly from your blog or join an ad network like Google Adsense.
I recommend most bloggers should start with affiliate marketing. Find an affiliate program that matches the theme/niche of your blog.
Setting up your own passive income blog:
Anyone can start a blog. But most people won't make any money from blogging. The secret is to stick with it. Most people try blogging for a couple of months and then quit. If you stick with it, you'll reach a point where you start getting visitors to your blog and you'll even start getting a bit of revenue.
I recommend using Siteground to host your blog. It's cheap – so you won't break the bank while setting up your blog and it has lots of SEO benefits. Your blog on Siteground will rank higher in Google search results which is super important for making money from your blog.
Become an Influencer
Love them or hate them there is no denying that being an influencer can be super profitable. I count it as passive income because while growing a following can be super hard work to begin with, once you've got a large audience you can make money by simply taking pictures! As an influencer you can leverage your following to do brand deals, post ads and sell merch.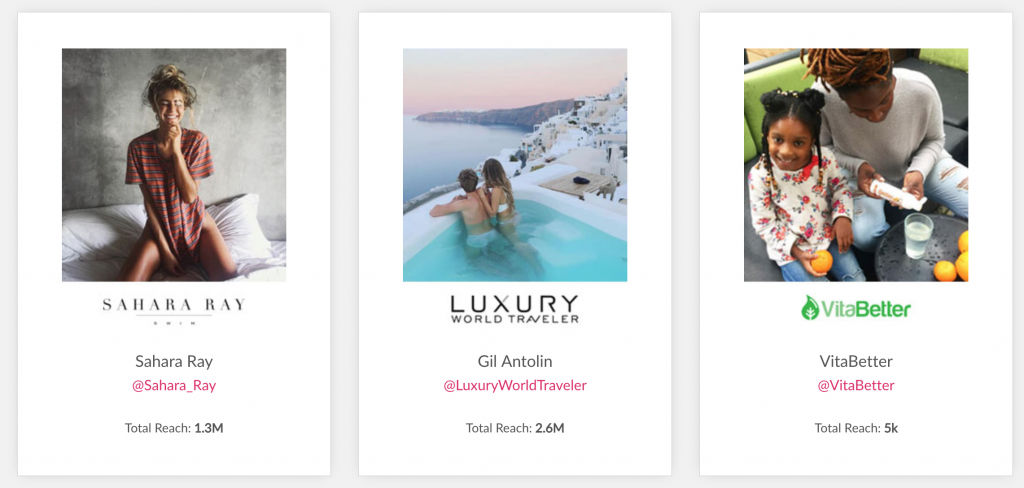 Building your following
The hardest part of becoming an influencer is obviously building your following. In my opinion the two best places to start are Instagram and Youtube. That's where most of the money is. It's going to take a while too – don't expect to be making money for months if not years.
Choose a niche that you're interested in – being an influencer will be a big part of your life. And the more you share about your life the easier it'll be. So you need to pick a focus that you're really into. For example if you travel a lot, then focus on travel. If you're into video games – focus on that.
Trading/Investing
Trading does take a lot of work, so it's not really passive income. But it is one of the very few income sources where you don't need to rely on anyone else. As a blogger, you rely on working with ad networks and affiliate companies. You're always at risk of those relationships turning sour. As an influencer you're reliant on the social networks you're using and the algorithms that rank your content. But as a trader, it's all in your control. You can trade and make money anywhere you want.
Get started as a trader
The best way to start making money with trading is through Copy Trading. Why? Because instead of trying to make trades on your own, you're copying the trades made by more experienced traders. Copy Trading will teach you how to become a better trader and one day you'll be able to trade on your own.
I recommend using eToro for copy trading. They are the worlds largest social trading platform. Through eToro you can trades stocks, forex, cryptocurrencies and more and you can also automatically copy trades made by profitable, experienced traders. I've put together a guide on how to start copy trading here.

Profiting through Investing
You can also generate passive income through investing. My most profitable investments have been cryptocurrency. Through accumulating a small holding then selling after the price rose, I was able to make more than I ever would have through investing in stocks. While some may call this luck, there is no denying that there is a lot of money to be made through those types of investments.
If you want to start accumulating your own portfolio of crypto, I would recommend getting started with Coinbase. You'll get $10 free in bitcoin (if you sign up through this link). They have the best interface in my opinion and you can make purchases using a credit card or bank account.
If you want to try your hand at trading and investing in stocks, then I'd recommend eToro. You can trade stocks from all over the world, all in the one account.
Making money with Dividends
You can also make passive money through dividends. This is one of the most pure forms of passive income as you really need to do zero work. It does require a lot of capital to make money through dividends. I would recommend getting started with an app like Acorns. You'll still make money from dividends but you can start investing in a diversified portfolio of stocks with as little as $5.
Selling Your Skills
Did you know that the tops sellers on Creative Market, a marketplace for selling digital goods, make over a million dollars in a year. There is a huge amount of money to be made in selling digital goods like logo designs, templates, stock photos etc.

What I really like about this income source if you create the goods once and generate income from them for years to come.
Being a top seller on Creative Market or other marketplaces, takes a lot of work. You need to be constantly designing new products and keeping up with the trends. But you don't need to be a top seller to generate passive income on the side.
Getting Started Selling Digital Goods
First off, you're obviously going to need some design skills. Browse through the popular pages on Creative Market to get an idea of what sells. You don't want to copy whats already available, but use the top products for inspiration.
---
Disclaimer: eToro is a multi-asset platform which offers both investing in stocks and cryptoassets, as well as trading CFDs.
Please note that CFDs are complex instruments and come with a high risk of losing money rapidly due to leverage. 78% of retail investor accounts lose money when trading CFDs with this provider. You should consider whether you understand how CFDs work, and whether you can afford to take the high risk of losing your money.
Past performance is not an indication of future results.
Cryptoassets are volatile instruments which can fluctuate widely in a very short timeframe and therefore are not appropriate for all investors. Other than via CFDs, trading cryptoassets is unregulated and therefore is not supervised by any EU regulatory framework.
eToro USA LLC does not offer CFDs and makes no representation and assumes no liability as to the accuracy or completeness of the content of this publication, which has been prepared by our partner utilizing publicly available non-entity specific information about eToro.