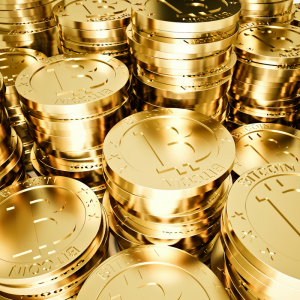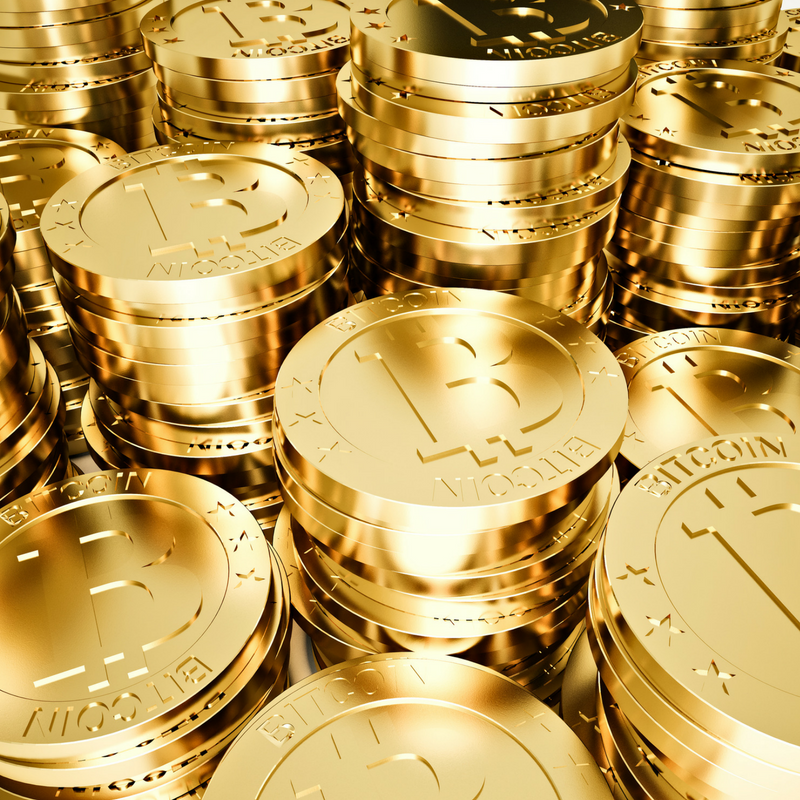 There has been a lot of talk recently about a so called "Bitcoin ETF". In fact the price of Bitcoin has been directly affected by both rumours of an upcoming Bitcoin ETF (exchange traded fund) and the SEC's decision to allow it or not.
As it stands there currently isn't a Bitcoin ETF that you can invest in, however there are a number of very similar products that you can. So if you want to get in early before an eventual ETF is approved for Bitcoin, then read on to find out how…
Why a Bitcoin ETF is a big deal
A Bitcoin ETF would theoretically allow more people to trade Bitcoin. One thing that is holding people back from trading Bitcoin at the moment is the lack of institutional support. An ETF would automatically put Bitcoin on all major trading platforms.
With more people trading Bitcoin, there would be more demand. This is why many people see a Bitcoin ETF as a very positive thing for Bitcoin. As a result, any rumours about an upcoming Bitcoin ETF result in the price of bitcoin rising.
Alternatives to a Bitcoin ETF
Although there is no Bitcoin ETF at the moment, there are products out there that allow you to trade Bitcoin with the same benefits of an ETF. Depending on where you live, some of these products won't be available where you are.
Bitcoin CFDs
About a year ago, forex brokers started adding Bitcoin CFDs to their trading platforms. Now there are over a dozen popular platforms with cryptocurrency support. Bitcoin CFDs have some big advantages over trading regular bitcoin. You can trade them using leverage, go either short or long, and they have instant execution and settlement.
A bitcoin etf would allow you to buy in and out of Bitcoin with ease and depending on the platform you use, instantly as well.
In my opinion one of the best places to trade Bitcoin CFDs is on eToro. It's the platform that I use, and with over 5 million traders, it has a good reputation. Being a traditional broker, you can deposit fiat to trade using credit cards, paypal, wire transfer etc. This makes getting setup much easier.
Crypto CopyPortfolio
As well as being able to trade Bitcoin CFDs on eToro, they also offer CopyPortfolios. The portfolios are made up of themed investments. For example the crypto CopyPortfolio is made up of the top cryptocurrencies. Like an ETF would be, the CopyPortfolio is automatically rebalanced and has been put together by eToro's experts. Currently eToro offers two different themed cryptocurrency CopyPortfolios.
Like ETFs you can buy in and out of the CopyPortfolio instantly. So you do need to worry about transferring bitcoin to an exchange and selling it manually. Trading a CopyPortfolio feels just like trading a stock.
Coinbase Index Fund
Coinbase recently put together a fund that allows you to buy into the cryptocurrencies that are currently listed on Coinbase. So if Coinbase adds any future coins (Ripple etc?) , then this will automatically be added to their fund.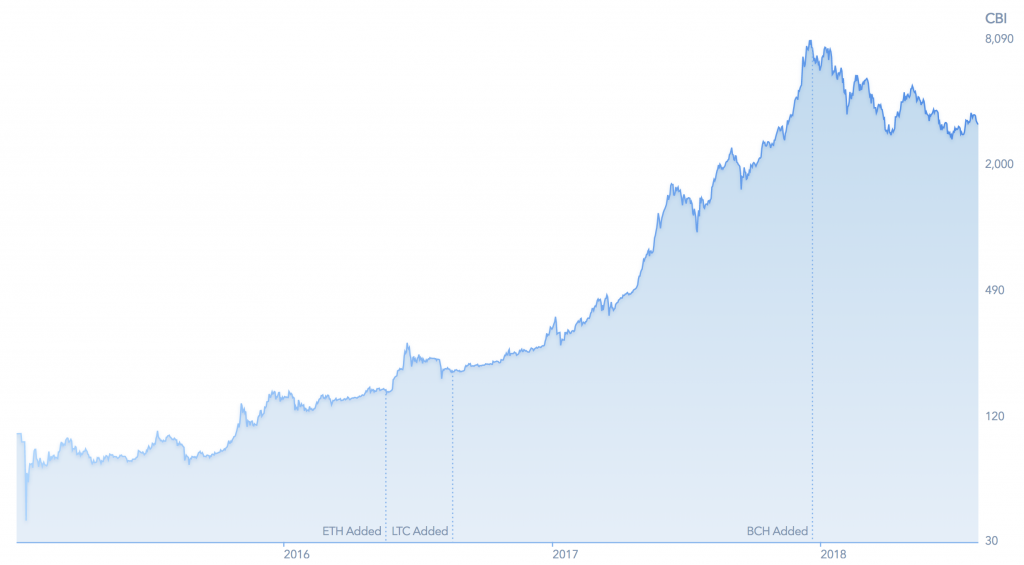 This fund isn't for everybody. It's currently only available to U.S accredited investors. Basically this means you need a certain net worth to qualify. But if you do have a lot of cash, and just want to buy into the crypto space with one investment, then this could be for you.
The Crypto CopyPortfolio from eToro is very similar to this product, but it's available to investors with less capital and it's available worldwide.
Buying and Holding Bitcoin
Honestly nothing really beats buying and holding some actual Bitcoin.
So right now, without an ETF, one of the best ways to get exposure to Bitcoin is to to simply buy and hold it. Coinbase is the largest seller of Bitcoin in the world and in my opinion the best place to buy it for most people.
Holding actual Bitcoin is a bit more complicated then an ETF. You will need to think about storing it somewhere secure (if you move it off Coinbase) and you'll also need to understand how fees work when you transfer it. But it's still a great option and its what I do.
---
Disclaimer: eToro is a multi-asset platform which offers both investing in stocks and cryptoassets, as well as trading CFDs.
Please note that CFDs are complex instruments and come with a high risk of losing money rapidly due to leverage. 78% of retail investor accounts lose money when trading CFDs with this provider. You should consider whether you understand how CFDs work, and whether you can afford to take the high risk of losing your money.
Past performance is not an indication of future results.
Cryptoassets are volatile instruments which can fluctuate widely in a very short timeframe and therefore are not appropriate for all investors. Other than via CFDs, trading cryptoassets is unregulated and therefore is not supervised by any EU regulatory framework.
eToro USA LLC does not offer CFDs and makes no representation and assumes no liability as to the accuracy or completeness of the content of this publication, which has been prepared by our partner utilizing publicly available non-entity specific information about eToro.