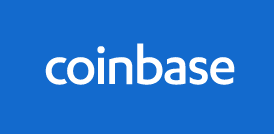 Looking to get started investing in Bitcoin? One of the best places to begin is on Coinbase. It's the broker I use for most of my Bitcoin purchases and in this post I'm going to share how you can get started investing with them as well. And the best news is that you don't need thousands of dollars to get started. You can buy into bitcoin with just a few dollars. Read on to find out how:
Why Coinbase?
Coinbase is the largest seller of bitcoin in the world. They have earned themselves a pretty good reputation and run as a transparent company. So many bitcoin exchanges are anonymous and you have no idea who's behind it. Coinbase is based in the U.S.
Coinbase also has an excellent user interface. This makes a huge difference. Some of the early bitcoin exchanges were really poorly designed and difficult to use.
Finally Coinbase makes it easy to convert fiat into bitcoin. In the U.S you can make bitcoin purchases using your bank account, and this is instant for most customers. In other parts of the world you can also make purchases using your credit card – and this is instant as well.
What can you buy/sell on Coinbase
You can currently invest in Bitcoin, Litecoin, Ethereum and Bitcoin Cash on Coinbase. If you're new to cryptocurrency, then I would recommend sticking with Bitcoin. It's the worlds most popular cryptocurrency.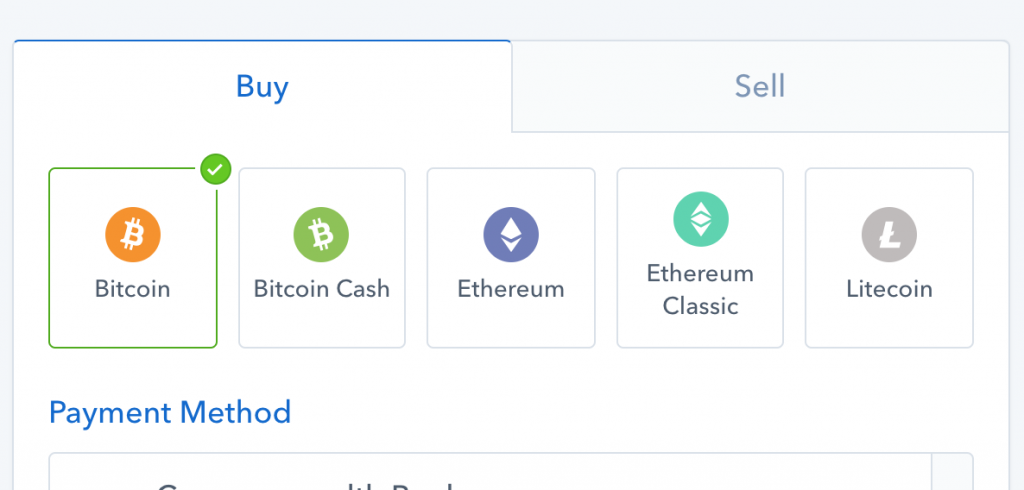 You can also sell cryptocurrency through coinbase. So if you've purchased or mined Bitcoin on another platform, you can transfer it into Coinbase to sell. Of course you can also sell the Bitcoin you've bought through Coinbase. The simplest trading strategy is buying low and selling high and you can do this through Coinbase very easily.
Note: Coinbase doesn't allow "sells" in some countries. I know in Australia you can only purchase bitcoin through coinbase.
How to Invest Through Coinbase
Here's how to get started investing in Bitcoin through Coinbase.
Creating an Account
The first step is to create an account. If you sign up through this link, you'll get $10 free Bitcoin to get you started.
After signing up, you'll need to go through account verification. This process is usually automated and requires you to upload some identity documents. This is a standard practice and ensures that Coinbase complies with anti money laundering regulations. I was able to go through the verification process in under 10 minutes.
You'll also need to link a payment method. This could be a bank account or credit card (depending on where you live).
Buy Low, Sell High
Once you've gotten setup on Coinbase you can start investing. Remember to only invest what you can afford to lose. Bitcoin is still a highly volatile asset. Your best bet is to avoid buying Bitcoin right after there has been a huge surge. This might mean getting over the FOMO and waiting until there is a good opportunity to buy in.
Dollar Cost Averaging
Trying to pick when the best time to buy Bitcoin is, is tricky. One strategy is called dollar cost averaging. This is where you purchase small amounts of Bitcoin at regular intervals. It's a proven investment strategy that really works.
Coinbase lets you setup dollar cost averaging by scheduling regular Bitcoin buys. These can be as often as every day. Although you don't need to buy bitcoin that frequently. Once a week or even once a month is fine. Sometimes you'll buy Bitcoin when the price is low. Sometimes you'll buy when it's high. Overtime this will average out and you'll profit as Bitcoin increases in value.
How to Setup Recurring Buys on Coinbase:
Visit the "Tools" Page and then click "Recurring Transactions"
Click on "New Recurring Transaction"
You can either buy or sell on a regular basis. Enter the amount you want to buy and how often. I wouldn't recommend buying anymore frequently than once a day.
Alternatives to Coinbase Investing
If you're looking for a good cryptocurrency investment alternative, then I would recommend copy trading through eToro. When you copytrade, you automatically copy the trades made by experienced and profitable traders. So even with no trading knowledge you can make great trades. eToro is a broker with stocks, currencies, commodities but also Cryptocurrency. They offer all the top cryptocurrencies including many that you can't yet buy on Coinbase. You can even copytrade traders who just trade cryptocurrency.
You can create a free eToro account here and practice copytrading with $100k in virtual money. You'll be able to see first hand how profitable it is for you.
Find out more about Coinbase here.
---
Disclaimer: eToro is a multi-asset platform which offers both investing in stocks and cryptoassets, as well as trading CFDs.
Please note that CFDs are complex instruments and come with a high risk of losing money rapidly due to leverage. 78% of retail investor accounts lose money when trading CFDs with this provider. You should consider whether you understand how CFDs work, and whether you can afford to take the high risk of losing your money.
Past performance is not an indication of future results.
Cryptoassets are volatile instruments which can fluctuate widely in a very short timeframe and therefore are not appropriate for all investors. Other than via CFDs, trading cryptoassets is unregulated and therefore is not supervised by any EU regulatory framework.
eToro USA LLC does not offer CFDs and makes no representation and assumes no liability as to the accuracy or completeness of the content of this publication, which has been prepared by our partner utilizing publicly available non-entity specific information about eToro.