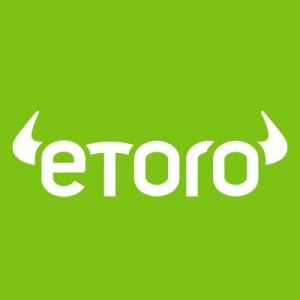 Copy trading as the name suggests, is when you copy the trades a successful trader makes. eToro, the largest copy trading network, makes the entire process automatic. You can find top traders using their search tools, then with a click of a button, allocate funds to automatically copy the trades that this person makes.
On eToro, everybody's trades are made public, so you can easily find people who in the past have made good trades, and copy their trades. As an investor you'll benefit by tapping into the wisdom and knowledge of top traders. And as a Trader, if people copy you, you'll earn a commission.
I've been using the platform for over 5 years, and am a huge fan. So i've put together this guide on how to create your own copy trading portfolio.
Creating an Account
Creating an eToro account is completely free. Signing up will allow you to browse the platform, see the stats of traders, view messages in the feed and create your own profile. Signing up is easy and takes about 5 minutes.
Creating a Practice Account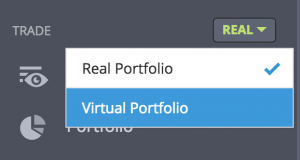 Every account on eToro comes with a free practice account. The practice or "virtual" account, gives you $100,000 in credits to trade with under real market conditions. The account works just like a real account, and trading works exactly the same. Except you are using virtual funds instead of real money.
To access your virtual account just click the button next to "Trade". This will switch you over to the virtual account. Just make sure if you use a virtual account and a real account, you're always aware of which account you're using before making a trade.
I like to use my practice copy trading account to see how traders actually perform. It's one thing to see their stats, it's another to see how that actually trade in real life. With a practice account, you can copy trade any trader on etoro before actually using real money to do the same.
Learn more about why you should practice forex trading here.
Disclaimer: 78% of retail investor accounts lose money when trading CFDs with this provider. You should consider whether you can afford to take the high risk of losing your money.
Making a Deposit
Once you're ready to start trading using a real account you'll need to make a deposit. There is a minimum first time deposit amount and this is so that you have a reasonable amount to trade with. If you start with just $10, there is literally nothing you can do with that amount on the platform as it requires a minimum of $200 usd to copy trade someone or $50 to buy a stock cfd.
The minimum first deposit varies depending on your country but starts at $200 ($50 in Australia). eToro doesn't list the amount for each country, instead you need to visit the cashier page. It will tell you how much is required.
Subsequent deposits don't have this limitation.
These are the deposit options available to you: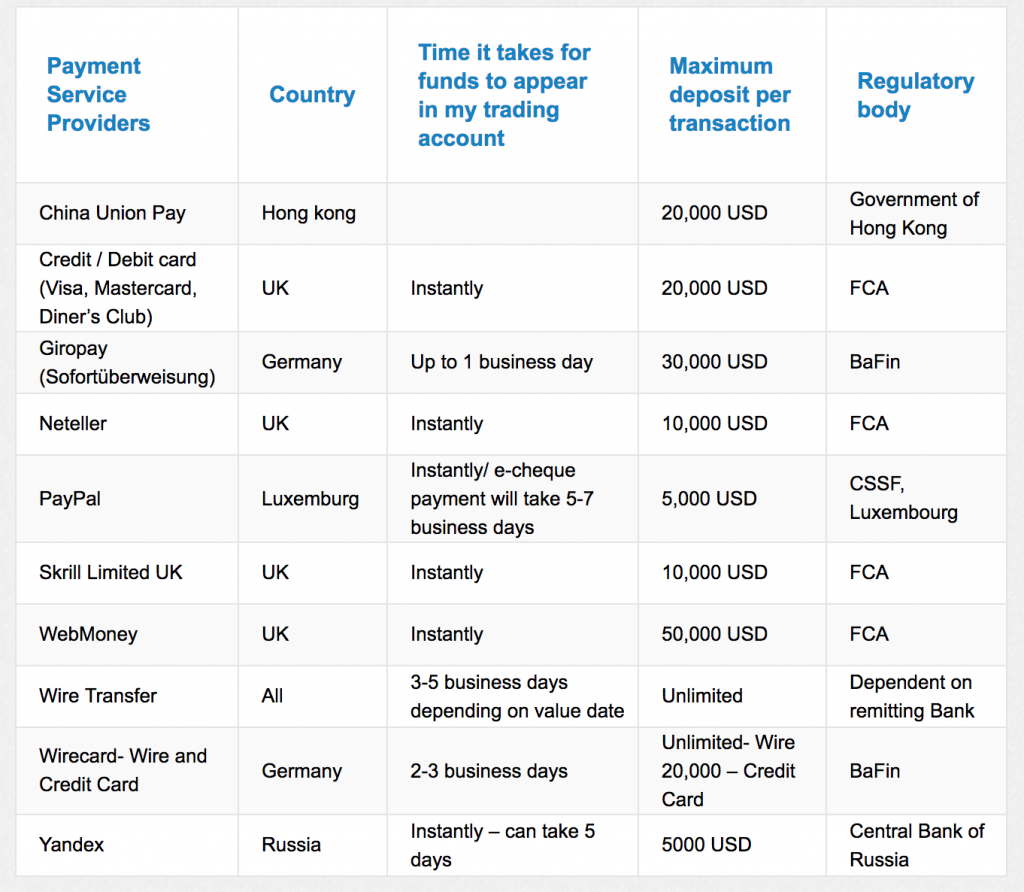 What can be Copy Traded on eToro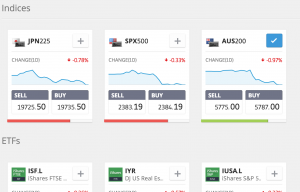 eToro offers an extensive range of products to trade. In fact I think it has one of the best selections, and certainly the largest selection of any copy trading platform. Here is a brief run down on some of the things you can trade:
eToro offers all the major currency pairs as well as some of the more niche and obscure pairs too. As forex can be extremely volatile, only experienced traders should attempt to trade it. This is why copy trading forex is a much better idea for new traders – you can rely on the experience of guru traders.
Stock CFDs can be traded on etoro just like regular stocks. CFDs allow you to profit on both the rise and fall in the price of stocks giving traders additional opportunities to trade. The other advantage is not having to buy an entire share. On etoro a stock position can be opened with as little as $50. CFDs are essential for copy trading stocks as a copy trader needs to have an partial allocation of a stock to match the proportion of funds invested by the trader.
Commodities such as Gold are often used as a safe haven by investors in times of volatility. If there is lots of movement in a currency, a trader will close out their positions, buy into gold and wait for the market to gain some stability. Other commodities such as oil, silver and natural gas. It's even possible to trade more obscure resources such as platinum or palladium.
Commodities can be very volatile. Skilled traders can profit from this volatility but it's still risky.
ETFs or Exchange traded funds are an option for investing in an entire market segment, industry or the economy of an entire country. Many people see these index funds as less volatile option than investing in individual stocks. If you have a superannuation or 401k it's probably invested in a bunch of ETFs.
Why you should copy trade
Trading should be treated like a full time job. And this full time job also requires a lot of knowledge and skill. Therefore, unless you're an experienced trader, you should copy trade. You'll have more success by copy trading 3-5 people who are guru traders and have way more experience than you do. Forex is extremely volatile and without the right knowledge you could easily lose your money.
Copy trading doesn't eliminate all the trading risk, but in my opinion is a more sensible option that simply trying to go it alone.
Finding people to copy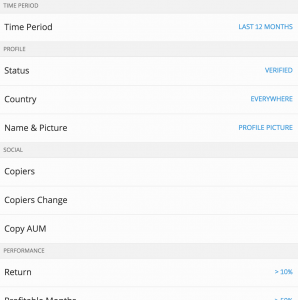 Finding people to copy on eToro is probably the most difficult part of copy trading. That's not to say it's really difficult, it just requires a little bit of time and research. I've assembled below the things you should consider when searching for people to copy. If you follow these guidelines, hopefully you'll discover people that will be profitable as part of your portfolio.
If you're looking to copy the same people I do, check out my collection of etoro trader reviews.
Finding people is done using the search and filtering tools on etoro. Just plug in the numbers that i've suggested for each stat below, and it should come back with a list of suitable people for you to look at.
Trading Experience
The first thing I look for when searching for a trader is their experience. I won't copy someone who hasn't been on eToro for at least 12 months. By 12 months, they will have built up enough of a profile to get a good idea of their trading style. eToro will show you how profitable someone has been each month. You should be copying people that end each year with a positive return and don't have many down months.

Drawdown

The drawdown shows the maximum amount a trader has lost over a given period of time. For example, the most this trader lost over a year was just over 8%. These figures aren't that bad at all – some traders on etoro will have drawdowns of 50% or more. These traders are obviously allocating the majority of their capital to one or two trades, which is risky and something you should stay away from.
Generally speaking the lower these numbers the better.
Holding Time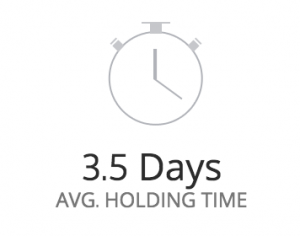 Do you want your money tied up in trades for months at a time? Or would you prefer your money to be invested, make a profit and put into another trade? I know I would prefer the second option. eToro displays the average holding time on a traders stats page.
I don't copy anyone who has a holding time figure greater than 7 days. A trader would only be holding a trade open for longer than 7 days if it was in a loss (or a stock trade, see below).
I do make an exception for stock traders. These traders will generally buy stocks and hold them for many months. If a trader is mostly trading in stocks, than I pay less attention to the holding time.
Trades Per Week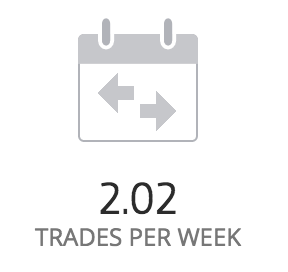 I like to only copy traders who are actively engaged on the platform. No matter the market conditions, you should be on average making at least one trade per week. I find the best traders to copy are making multiple trades per week. Some even make up to 20 or more.
Just stay away from copying someone who rarely makes trades. You'll start copying and be disappointed when you realise that a month later your money is sitting their doing absolutely nothing. What a waste of time!
Risk Score
eToro gives each trader a risk score to help people looking to copy trade. The risk score is calculated by looking at the leverage a trader uses (the higher the leverage the more risky a trade), the markets they trade in and the amount of money they allocate to each trade.
Look to copy traders who have risk scores of 3 or less. Sometimes I will copy a trader if they have a risk score of 4 or 5 and their other stats look really good (such as consistent profits over 2 years etc). The lower the risk, the more likely you will have long term success.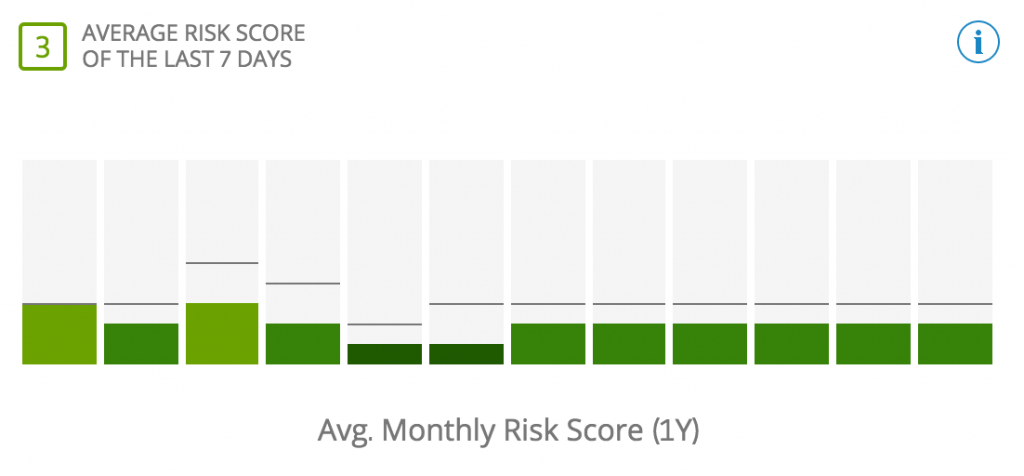 Market Movements
If a trader is holding stocks, it is possible that their profits have been a result of bullish market. In these markets, almost everyone who invested in a broad range of stocks would have made a profit. This is something to be aware of. This doesn't mean the trader isn't a skilled trader, but just be aware that they may not profit if the market turns.
Following vs Copying
On eToro you can copy or follow someone. Following is also known as "add to watchlist". Your watchlist is a page of people you might want to copy in the future. It can also contain markets such as forex pairs or stocks you want to keep an eye on. When I come across a trader I might like to copy, I add them to my watchlist and monitor their performance.
Copying is when you actually allocate money towards a trader. Remember the money still stays in your account, and you can stop copying someone at any time. The trader can't run away with your cash. You are simply mirroring the trades they make. It requires a minimum of $200 to copy a trader. This money will be allocated so that whenever they make a trade, a similar trade using a similar percentage of your $100 will be opened. You can allocate more than $200, it's up to you.
Setting a Stop Loss
eToro introduced the ability to set a stop loss on copy trading. This means that when your balance drops below a certain point, you'll stop copying that trader automatically. This is used to help protect your funds. By default it will be set at 60%, but you can change this figure. I wouldn't recommend copy trading someone without taking advantage of this feature.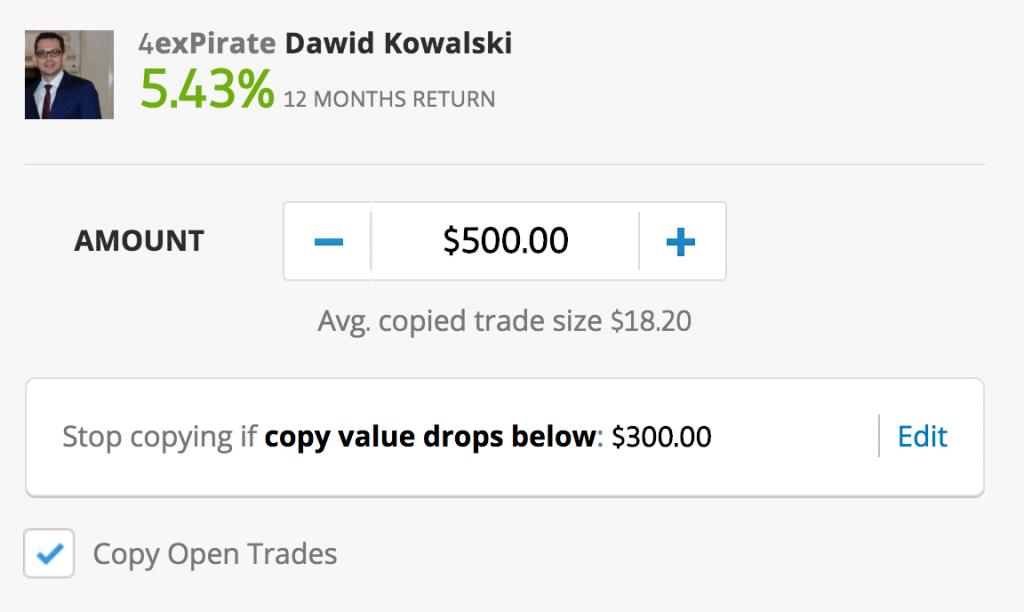 Opening manual trades
Just because eToro is a social trading network, doesn't mean you only have to copy trade. If you have a certain stock that you want to invest in, or are an experienced forex trader, opening trades is done from the same interface.
And if over time, you have success with your trades, you may start to notice people copying you. If people do this, you'll become whats known as a "popular investor" and as a result receive commissions based on the number of people copying you. Basically etoro will reward you for being a good investor.
Investing in Copyportfolios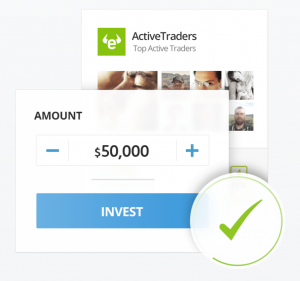 Now if you're not looking to find people to individually copy trade, it is possible to simple copy all the "top investors" on etoro in one go. In 2016 etoro introduced copyportfolios. They have a number of different funds including the "top traders", the "highest gainers" etc. Because you're investing in a lot of people, it will spread the risk. You can learn more about copy portfolios here. I've been running an experiment to see how profitable they are. I think in the future more and more people will choose copyportfolios over individual copying just for the convenience and risk management benefits.
Send me your questions…
Hopefully I've answered some of your questions about copy trading in the post above. But if there is anything I've missed do leave a comment below.
---
Disclaimer: eToro is a multi-asset platform which offers both investing in stocks and cryptoassets, as well as trading CFDs.
Please note that CFDs are complex instruments and come with a high risk of losing money rapidly due to leverage. 78% of retail investor accounts lose money when trading CFDs with this provider. You should consider whether you understand how CFDs work, and whether you can afford to take the high risk of losing your money.
Past performance is not an indication of future results.
Cryptoassets are volatile instruments which can fluctuate widely in a very short timeframe and therefore are not appropriate for all investors. Other than via CFDs, trading cryptoassets is unregulated and therefore is not supervised by any EU regulatory framework.
eToro USA LLC does not offer CFDs and makes no representation and assumes no liability as to the accuracy or completeness of the content of this publication, which has been prepared by our partner utilizing publicly available non-entity specific information about eToro.