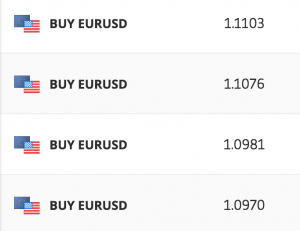 If you're new to forex trading you need to be aware of some of the forex scams that are out there.  Forex can be a profitable and legitimate way to generate income.  But there are also a lot of sites and products that make it easy for you to lose your money.   So i've put together this guide on some things you should look out for if you're looking to get into forex trading.
Trade with regulated brokers
Forex brokers are regulated by a number of regulatory bodies.  These orgs insure that traders aren't misinformed or being taken advantage of.  Make sure the broker you choose, is fully regulated.
Verification process
Legitimate brokers will require you to verify your identity.  This is to prevent fraud and criminal activity and is required by regulators.  If your broker doesn't require any verification it is definitely a red flag.
Longevity
The best indication of a broker being legit is how long they have been around.  It's easy to look online to see when a broker was founded.   You'll also be able to read up on reviews to see what others are saying.  There are a lot of brokers that are here one day and gone the next.    Stick with a broker that has stood the test of time.
Binary Options
Binary options aren't forex.  In my opinion it's akin to gambling, and I don't know of many people who make a full time income from binary options.  Binary options aren't usually regulated, or if they are, are regulated like gambling sites.  Thats not a good sign.
Get rich quick schemes
You've probably come across many sites that tell they have some secret sauce that guarantees profits from forex trading.  Most of them are complete scams.  They'll take your money, give you some dodgy "software" and you'll end up losing all your money.  Stay away from anything that makes it seem too good to be true.
How to avoid losing your money trading
So even if you've found a good broker, you're not guaranteed to turn a profit.  Trading is risky.  But there are some things you can do to improve your odds.
Start with a practice account
If you've never done any forex trading before, never start with a real money account.  Instead use a free practice account.  You'll be able to trade under real world conditions but you won't put your money at risk.  Once you start making profits on your practice account, you can switch over to real trading.  Trust me, the more you practice the more profitable your real trades will be.
Use copy trading
Another option as opposed to, or to use alongside practice trading, is copy trading.  When you copy trade you automatically copy the trades of guru traders.  The cool thing about copy trading is that you learn while investing.  I've used copy trading in the past and it's my go to recommendation for beginners.
Trade for the long term not short term returns
Don't treat trading like a get rich quick scheme.  Treat it like a profession.  Avoid trading with overly high leverage – thats an easy way to clean out your capital.  Don't trade using emotion.  All traders lose some times.  When you do lose, don't be tempted to try and make it back straight away if the market conditions don't suit.  And always keep learning.  Learn about fundamental analysis.  Learn how to read charts.  Keep learning and happy trading 🙂