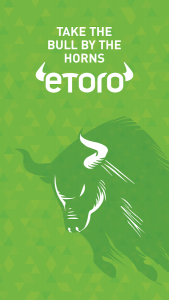 This is probably the most common question I get asked – "how much should I invest on eToro".  So I thought I would write this post to try and address it.
Now while I can't give you an exact number, I can tell you what won't work on etoro and hopefully not give you unrealistic expectations.
The Minimum eToro Deposit
eToro sets a different minimum deposit based on the country you're in.    It varies from $50 to $1000.  From what I've heard from other traders, it's around $200 for most people.    This means you shouldn't be looking at investing on eToro if you have less than $200.
Note that this amount is for a first time deposit.  Once you've made a first deposit there aren't any minimum limits.
Minimum you should copy trade with
When you copy trade on etoro, you automatically copy the trades of another trader.   Because the trades are copied using the same proportion of funds that the trader uses to make the trade, you can't copy using tiny amounts of money.  This would make the copied trade too small.  For this reason, eToro has set the minimum copy trade amount at $100.
Recently I've been copy trading using $200+ per trader.   Some traders will make suggestions that you need to copy with a minimum of $1k or more.  But I don't think this is necessary.    eToro has worked really hard to ensure that your results match those of the trader you copy, no matter how big or small your investment.
Minimum CopyPortfolio investment
CopyPortfolio group together a number of assets.  These were designed by eToro as longer term investments.  And as such, there is a larger minimum investment amount.    When you invest in a copy portfolio, your money could be invested across hundreds of assets, and as such it requires more capital.  The minimum Copy Portfolio investment is $5k.
Never invest more than you can afford to lose
This is a really important rule for eToro, or any investment for that matter.  Never invest more than you can afford to lose.   You're not going to become a millionaire if you invest $100 through eToro, but you're also not going to go broke.  Always do your own research and match your investment to the amount of risk you're willing to take on.