Hodlnaut is a savings account for crypto! You can earn interest on your crypto, similar to how you would with a bank. Before signing up, make sure you use this Hodlnaut referral code to get a bonus $20 worth of crypto for free!
Hodlnaut Referral Code
When you sign up to Hodlnaut using a referral code you'll get a bonus $20. Here is how it works:
Make sure you enter the referral code: bnDSdpzs5
Verify your account
Make a deposit (you can deposit a range of cryptos and stablecoins to earn interest)
That's it!
The bonus is paid out when you make a deposit of $1000 or more.
Why I like using Hodlnaut
There are many different crypto savings accounts available now. I've used Youhodler, Blockfi and Nexo. Here is why I also choose to use Hodlnaut.
Great Interest Rates
While Hodlnaut doesn't support as many cryptos as some of the other providers, they do offer some of the best interest rates. Being able to earn 7% interest on your Bitcoin holdings is huge!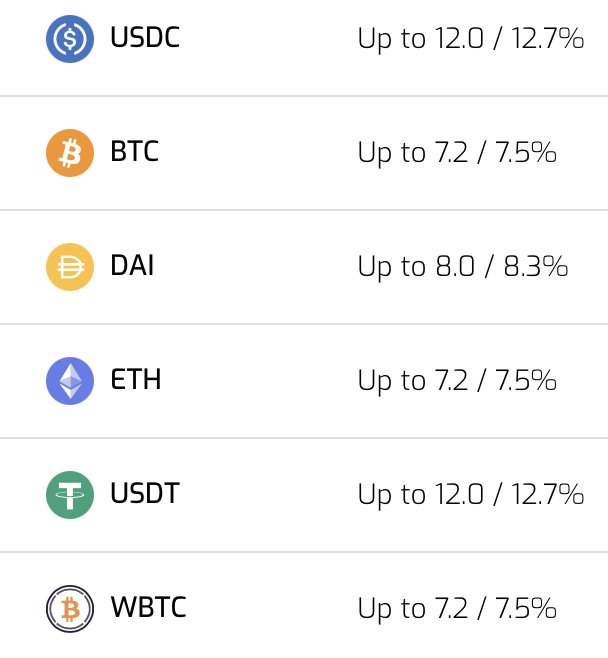 Free Crypto Swaps
Hodlnaut has a unique feature that allows you to exchange different cryptos without paying any fees. This is one thing that bugs me on some other platforms. The fees to exchange tokens are so high that it's just not worth doing. With Hodlnaut you can exchange coins for free to take advantage of the best rates.
No minimum Deposits
You don't need huge amounts of crypto to start earning. There is no minimum deposit amount of Hodlnaut. While the interest earned will be very little with deposits of less than $1k, you're still getting money for basically nothing.
Is Hodlnaut Legit?
Yes, Hodlnaut is a legit way to earn interest on crypto. They are based out of Singapore (which has pretty strict requirements for crypto companies). There business model is tried and tested. They lend crypto to institutions and earn interest in doing so.
While Hodlnaut is legit, just a reminder that everything in crypto does carry risk. I wouldn't compare Hodlnaut to a traditional bank account.