Coinbundle is a new cryptocurrency platform that I've just started investing in.   I think it's a great way to invest in Bitcoin and other cryptocurrencies.  And the good news is that I've got a special offer for you which will give you $5 extra when you invest on Coinbundle.  Read on to find out more.
What is Coinbundle
Coinbundle is one of the easiest ways to invest in Cryptocurrency.  That bundle together different cryptocurrencies into one investment.    And they make investing in these bundles as easy as possible.  You can invest in popular cryptocurrencies like Bitcoin and Ethereum.  Or more obscure bundles full of emerging coins.
Coinbundle is a great option for those who want to invest in cryptocurrency but don't want to worry about researching all the coins they should and shouldn't be buying.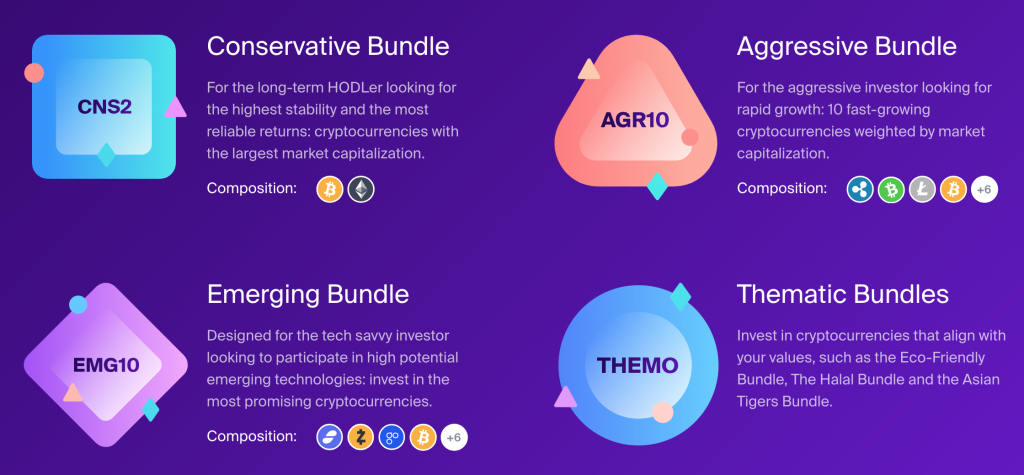 How to Get $5 Free
Here is how to get $5 free on Coinbundle:
Sign up to Coinbundle here – there is no complex registration process.  I was able to signup in a couple of minutes.  You need to sign up through this link to get the bonus.
Invest $100 in one of the bundles.
You'll get a bonus $5 added to your account.
Why I'm investing on Coinbundle
I invest in cryptocurrencies through a number of different platforms including Coinbase, Coinspot and eToro.  Here are some of the reasons why I've chosen to invest on Coinbundle too.
You can get started with $10
I hate platforms that require huge amounts of initial capital to get started.  I want to be able to try out the platform without having to commit to a large investment.   On Coinbundle you can start investing with just $10.  This is great if you want to invest smaller amounts over a longer period of time.
Hands off Crypto Investing
I like being able to invest in a bundle of different coins with one investment.  It's a great way to diversify a portfolio and get exposure to the entire market.
Zero Fees!
Coinbundle doesn't charge any commissions.  This means that your investments on Coinbundle are automatically going to be more profitable than the ones you make on other exchanges.  This is game changer for cryptocurrency.  If you've wanted to invest in crypto before, but were put off by the fees, then this is for you.
Investing via Credit Card
I'm not sure if this is offered to people from all countries, but I was able to deposit using credit/debit card.  This just makes investing so much quicker.  No need to wait for bank deposits to clear.