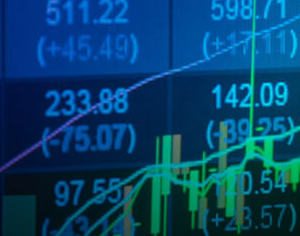 CFDs are a popular form of investing. I wanted to break down some of the pros and cons and explain why they are becoming more and more popular with online brokers.
What is a CFD
A CFD is a tradable asset that will mirror the price of the underlying asset. CFD (Contract for Difference) is a contract between you and your broker to pay each other the difference between the price of an asset when you open the trade, and when you close the trade. An asset might be a stock such as Apple or a commodity such as Gold.
How trading CFDs work
When the price of an asset goes up, say 5%, your investment will also increase in value by 5%. Say you opened a long position (buy) on Apple and bought $100 worth of stock via a CFD. If the price rose by 5% your investment would now be worth $105. If you closed the trade at that point you would have made a $5 profit.
Advantages of CFDs
Profit when the price rises or falls
CFDs allow you to both go long or short on an asset. This means you can profit when the price rises (if you go long or buy) or when the price falls (if you short or sell).
Purchase a fraction of a share
A CFD allows you to purchase small amounts of an underlying asset. For example you can invest just $10 in an Apple CFD. You're not constricted by the high price of some assets.
Are CFDs riskier than other investments
If you invest with a high amount of leverage, then yes, they are most certainly highly risky. But you can also trade CFDs without any leverage. By not trading with leverage you will be trading under the same conditions as if you were trading the markets directly.
It's also important that you choose a reputable broker as CFDs do not have the same level of regulation as other investments and this will vary from one country to another.
How does the CFD broker make money
This is an interesting question and really depends on the broker. But it's important to understand how this works.
In theory a CFD broker should maintain a neutral position. To do this, when you open a trade on their platform, the broker will open a similar trade on the market to hedge your position. This way, if you win or lose, the broker won't lose money. The broker makes money by charging a spread. This is the difference the buy and sell prices. For example if the price of a stock was $100, the broker might quote this asset at $99 to sell and $101 to buy. In reality, CFD brokers won't hedge every position and they probably have a range of different methods to ensure they are covered including matching your trade against opposite positions internally or dealing with other CFD providers.
The important thing to note is that a reputable CFD broker is not betting against you and won't stand to profit when you lose a trade. It is in their interests to see you profit so you can open more profitable trades. I do believe there are dodgy CFD brokers who try to target "dumb" investors in the hope they will simply lose all their trades and that money goes directly to the broker. It comes down to choosing a reliable CFD broker that has a good reputation.
Where can you invest in CFDs
I do most of most of CFD trading through eToro (and mainly using copy trading). I've also talked about XM.com and Easy Markets as good brokers if you prefer to use MT4.
---
Disclaimer: eToro is a multi-asset platform which offers both investing in stocks and cryptoassets, as well as trading CFDs.
Please note that CFDs are complex instruments and come with a high risk of losing money rapidly due to leverage. 78% of retail investor accounts lose money when trading CFDs with this provider. You should consider whether you understand how CFDs work, and whether you can afford to take the high risk of losing your money.
Past performance is not an indication of future results.
Cryptoassets are volatile instruments which can fluctuate widely in a very short timeframe and therefore are not appropriate for all investors. Other than via CFDs, trading cryptoassets is unregulated and therefore is not supervised by any EU regulatory framework.
eToro USA LLC does not offer CFDs and makes no representation and assumes no liability as to the accuracy or completeness of the content of this publication, which has been prepared by our partner utilizing publicly available non-entity specific information about eToro.