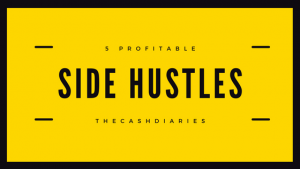 Looking for a way to bring in a little extra cash this year?  Side hustles are ways to earn some extra cash in your spare time.  You can get started with all of these side hustles no matter your situation: employed full time, stay at home mum etc.
What is a side hustle?
A side hustle is a way to earn some extra money on the side.  Side hustles allow you to work on what you're most passionate about without needing to quit your full time job.  Or it might be a way to bring in some cash, so you have the flexibility to work on passion projects that don't generate much income.
Selling Printables or other Design Goods
Marketplaces like Creative Market, allow you to easily sell design goods such as logos, printables, illustrations, invites etc.  This type of business can be extremely profitable with the top designers easily making over $100k per year.
To get into this business you'll need some design skills.  To get started, I would recommend looking through some of the top designs on Creative Market to get a feel for what sells.
Sell your skills on Fiverr
Fiverr is a huge marketplace for selling services.  Most are charged around $5, but depending on the service, you could charge $100+.  Popular services on Fiverr include SEO, social media marketing, design, illustration, video creation etc.
While it might be difficult to earn a full time income through fiverr, it's perfect as a side hustle.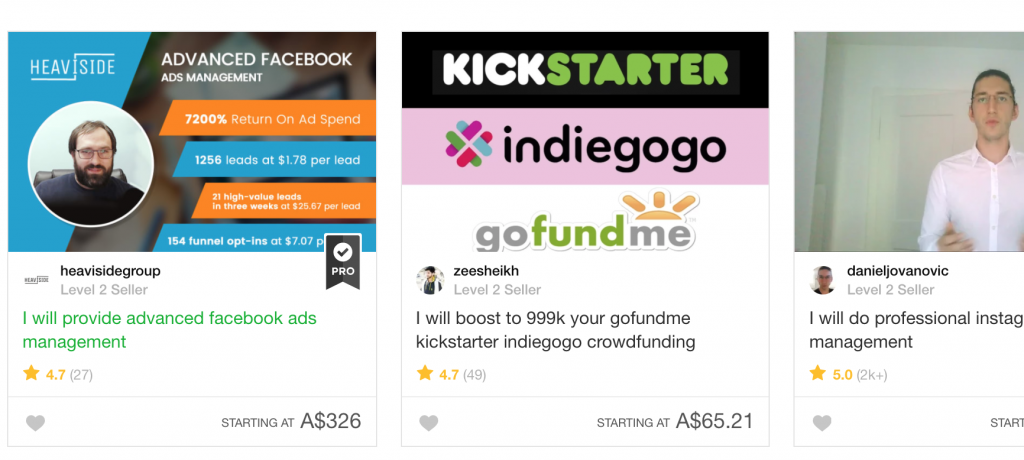 Cryptocurrency Investor
There is a huge amount of money to be made in cryptocurrency.  It's not for the faint hearted though.  The prices of cryptos tend to swing wildly.  But there has been an overall bullish trend and many people believe (including myself) that cryptocurrency has a long way to grow.  If you're looking to get into Cryptocurrency trading as a side hustle, I would recommend getting setup on an exchange such as Binance which will allow you to trade a huge range of cryptocurrencies.
If you're new to Cryptocurrency, you might want to start with a small investment through Coinbase – in my opinion the easiest way to buy bitcoin.
Copy trading bitcoin is another option for beginners.  Copy trading is where you copy the trades of more successful traders.  You can copytrade bitcoin and other cryptos on eToro.
Start a Clothing Line
These days starting a clothing line is ridiculously easy.  Service such as Teespring allow you to print products on demand.  So all you need to do is come up with a clever design, put it up for sale in an online store, and simply send the order to Teespring.  They'll handle printing, packing and sending out your order.
The top tshirt brands can make hundreds of thousands every month.
Get Paid to fill out surveys
Ok this might be the most boring option on the list, but it's also the most flexible.  Filling out surveys is a legit way to make money, and it's possible to make a couple of hundred $$ a month doing so.  I've used Swagbucks in the past and find it to be the best in terms of payout.  I would recommend joining a number of survey sites to maximise your income.
If you want to take things to the next level – why not combine it with blogging! Start a blog to record your journey making money with surveys.  People love hearing about success stories.  And with a blog you have additional revenue opportunities including affiliate marketing and advertising.