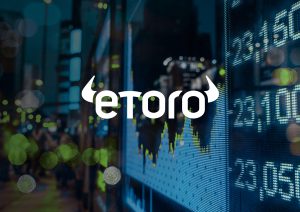 eToro is quite a unique broker that differs greatly from traditional brokers. They use a custom built platform that is built around the concept of combining a social network with a trading platform. eToro is my broker of choice, so I thought I would run through 5 of the features that make it stand out from the crowd and that I love.
Variable Leverage
eToro uses a custom trading platform and that lets them offer something that I haven't been able to find on pretty much every other broker – the ability to set the leverage you use on a trade by trade basis. Traditional brokers set your leverage based on your account size. I've never liked this. Some trades are going to be higher risk than others and not being able to change the level of risk you are taking on is not a good thing.
I also really love that you can trade without leverage in certain markets as well. For example, you can buy stocks without leverage. Something you can't do on competing platforms like Plus500.
Cryptocurrency Trading
I'm a huge fan of cryptocurrency. I think it's going to be the future. While it might not be Bitcoin, or any of the currency coins we have, cryptocurrency will certainly exist and most of us will probably use it.
So it's nice to see that eToro is fully supporting cryptocurrency. They were one of the first brokers to offer cryptocurrency trading. And since adding support for Bitcoin they have since gone and added many more cryptos including Ethereum, Ripple, Dash, EOS, Litecoin and more.
Unlike an exchange, you can open both long and short positions on eToro. When you open a long position, you're actually buying the underlying cryptocurrency, and a short position you're trading a CFD.
Access to Global Stocks
When I was a teenager, there was nothing more that I wanted to do than buy a few Apple shares. I know, I know, I was an odd teenager. Back then though, it was so hard to purchase U.S shares from abroad. You could sign up for an international brokerage account, but that required lots of capital and making a single trade incurred huge fees.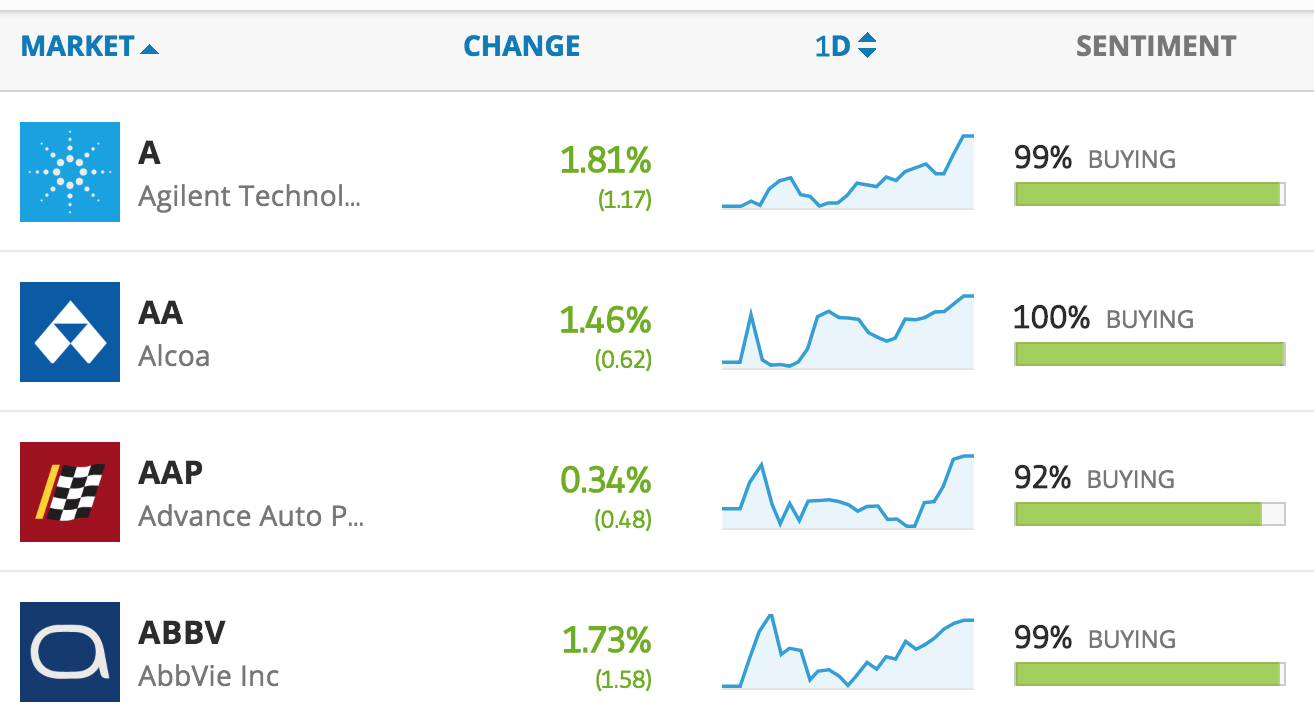 It's amazing how easy it easy to trade international stocks these days thanks to eToro. It's one of the reasons I love the platform. eToro gives you access to markets from all over the world. And depending on where you live, you are actually trading these stocks and not just CFDs. That's a pretty impressive achievement from eToro. And whats more you can trade without the massive fees. If you open a buy position on a stock without leverage, you're not charged any fees, just the spread!
Copytrading
eToro is known for it's copytrading features. it's probably its most promoted feature – the ability to automatically copy the trades made by other traders on the platform. I believe that copy trading is a great way to get started trading. And a great way to learn. Seeing a real trader in action, and reading about their reasoning behind certain trades is hugely valuable.

Virtual Account
One of the things I tell new traders is they should always start with a virtual/practice account before making trades using real money. eToro offers a really good virtual trading account. You can switch back and forth between your real and virtual accounts with a click – there's no need to log out and log back in and you don't need to remember two different sets of account details. Your real and virtual accounts are part of the same account. And you can trade in both of them at the same time.
This means you can experiment and try new trading ideas without risking cash. I still use my virtual trading account all the time. Sometimes I have a trading idea, which is just too risky to put real money down on. So I open it in my virtual account to see how it plays out.
You can even copytrade using a virtual account. So if you're not convinced if it'll work or not, you can try it out there.
So there you have 5 of the features I love on eToro. What do you like about eToro? Let me know in the comments.
You can find out more about eToro here
---
Disclaimer: eToro is a multi-asset platform which offers both investing in stocks and cryptoassets, as well as trading CFDs.
Please note that CFDs are complex instruments and come with a high risk of losing money rapidly due to leverage. 78% of retail investor accounts lose money when trading CFDs with this provider. You should consider whether you understand how CFDs work, and whether you can afford to take the high risk of losing your money.
Past performance is not an indication of future results.
Cryptoassets are volatile instruments which can fluctuate widely in a very short timeframe and therefore are not appropriate for all investors. Other than via CFDs, trading cryptoassets is unregulated and therefore is not supervised by any EU regulatory framework.
eToro USA LLC does not offer CFDs and makes no representation and assumes no liability as to the accuracy or completeness of the content of this publication, which has been prepared by our partner utilizing publicly available non-entity specific information about eToro.