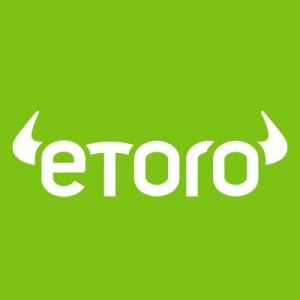 2017 is here and there is excitement in the markets.  With so much going on in politics there is going to be a lot of movement in the markets..  Because no matter if the markets go up or down there is still an opportunity to profit.  This year will also be volatile – so if you're not a strong trader, you should be leaving it to the experts and copytrading instead.
If you are using etoro in 2017 then here are four things you should be doing this year to make the most out of your trading.
Use CopyPortfolios
CopyPortfolios is the big new feature on eToro this year.  With a CopyPortfolio, you are investing in a fund which is powered by lots of people.  So instead of just copytrading an individual trader, you are copytrading the top performing traders on the platform.  This is a great way to diversify your investment.
Invest in Stocks
Over the past 12 months, etoro has added a ton of new stocks you can trade in.   I'm not seeing more and more traders adding stocks to their investments, and I'm also seeing more stable returns from traders who choose to invest in stocks.  You should be taking advantage of this and looking to copytrade people who have more than forex in their portfolios.
Use the Daily Market Reports
Have you used eToro's daily reports?  They are sort of hidden away on the website, but they provide invaluable information as to what's happening on the markets that day.  If you're looking to learn more about trading then these daily reports are great way to begin learning about fundamental market forces.